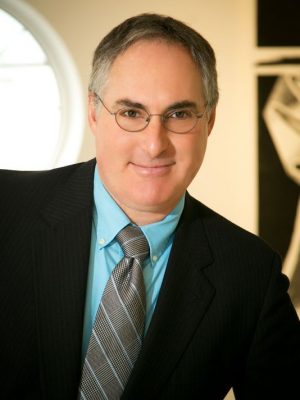 A vibrant arts community is vital to the mission of Destination Medical Center. After just five months in his role as the Rochester Civic Theatre Company's new Executive Director, Kevin Miller has already brought newfound attention to the local arts culture as evidenced by the success of the sold-out "Ring of Fire" musical performances.
Read on to learn more about what brought Miller to The Civic and what he feels sets Rochester, Minnesota apart from other cities.
DMC: What path brought you to your current position with the Rochester Civic Theatre?
Miller: I was a graduate of a three-year acting program from University of Wisconsin Milwaukee which facilitated acting gigs in Milwaukee, Chicago, Cleveland, and New York. I received my Actor's Equity card in 1995. I eventually evolved into arts administration creating a professional theatre company (now defunct) in Cedarburg, WI. Running a theatre company gave me the skill set to become the executive director of Thelma Sadoff Center for the Arts (THELMA) in Fond du Lac, WI, where I was at the helm for 10 years. In 2013, I was appointed by Wisconsin Governor Scott Walker to the Wisconsin Arts Board and served as Chair of the Board in 2015.
Rochester's emerging creative platform coupled with the Destination Medical Center initiative and Minnesota's dynamic history of supporting the arts made the Civic Theatre Executive Director opportunity extremely appealing.
DMC: What are some of your top priorities in your position for the coming year?
Miller: My priorities are to:
Expand collaborations with other arts & community organizations;
Reinforce the importance of the arts culturally and economically;
Establishing The Civic as a viable entertainment option for the entire Rochester community;
Ensure The Civic is appropriately staffed; and
Create an institutional culture of philanthropy.
DMC: What do you feel sets Rochester apart from other cities?
A world class hospital like Mayo Clinic, with its commitment to innovation, is a tremendous influencer on the culture in Rochester, but to have such an incredibly diverse, innovative, and inspired workforce affects the day-to-day environment in the home, in the workplace, and in the classroom, which truly sets apart Rochester form other cities. It's so "wild" to be in a meeting and to my right is a noted neurosurgeon and on my left is a Med tech who operates the proton beam.
Rochester has only scratched the surface of the future. Whether we are talking economic development, life-changing medical innovation, or a gateway to other cultures – over 140 nations are represented here – it's truly inspiring.
DMC: Why is the Destination Medical Center initiative so important to the future of Rochester?
Miller: Supporting the vision and raising awareness that Rochester is truly a global destination for health and wellness is important for the health and wellness of the individual, as well as the economic health and wellness for our residents and families.
Ultimately, it's about increasing access to world-class health care that saves lives. But it also means creating job opportunities that did not exist ten years ago. From hospitality to tech-based companies needed to support the visionary treatments and research of the Mayo Clinic, more exciting job opportunities are emerging.
DMC also helps support important quality of life components for Rochester residents as well as for visitors. Discovery Square, Heart of the City, and the progressive transportation solutions all facilitate improved access for the entire community to community assets such as health and human services, jobs, education, and arts and cultural activities.
DMC: What advice would you give to someone thinking about building a life, starting a career, and/or raising a family in America's City for Health? 
Miller: Become involved in the community outside of your work. Rochester has a long tradition of community involvement. If you are new to Rochester, being active with one of the many inspiring community organizations will open a lot of doors and create new relationships – it goes a long way to feeling "connected." Rochester is much more than just a great place to work, it's a great place to live and play and expand your world-view.