Urban Evolution
A podcast about harnessing creativity and innovation to transform communities.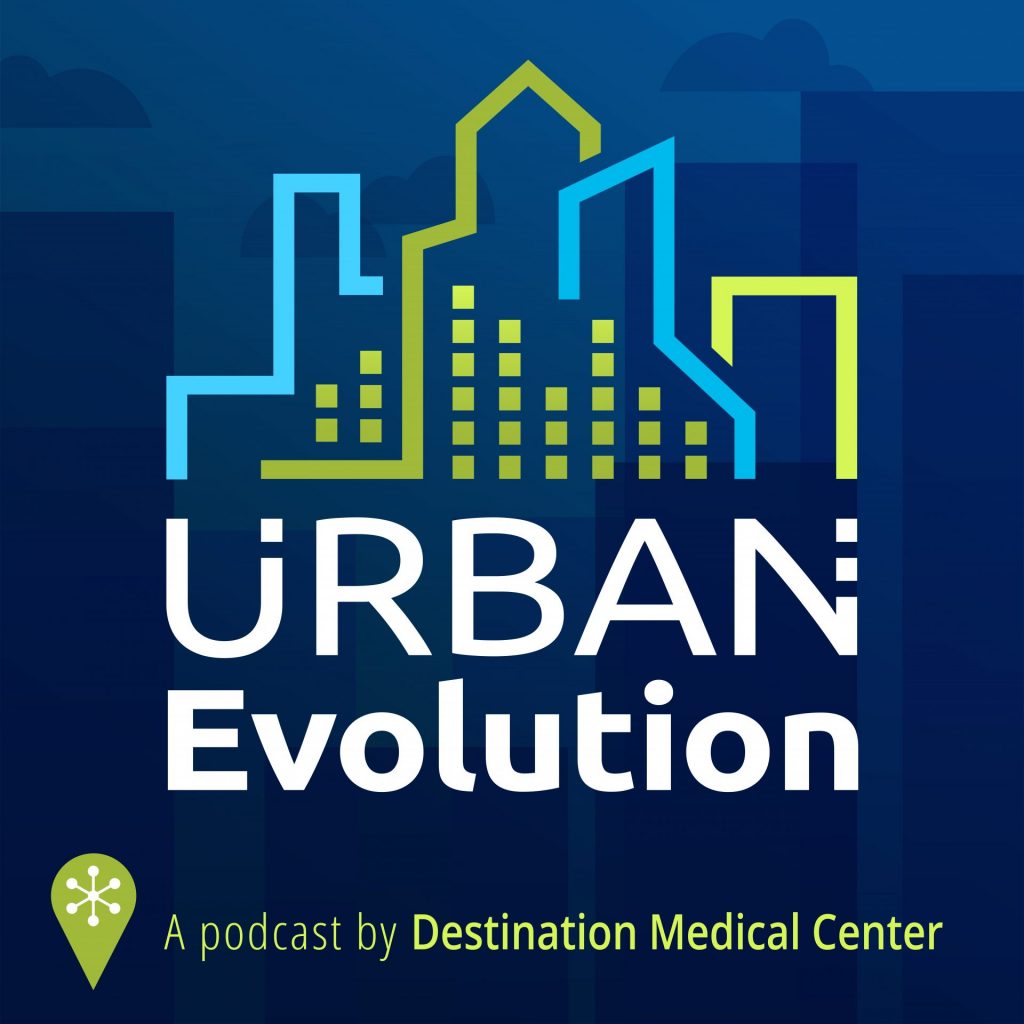 Urban Evolution is a podcast for people who want to learn from the point of view, experiences, and observations of others working in economic development and business around the country.
The common thread in every installment is that of evolution, which brings a range of voices and expertise to the conversation with perspectives and relevant examples from those who will speak to what it takes and has taken to evolve as a market and community through creativity, innovation and transformation.
The podcast includes local, regional and national thought leaders, influencers and journalists as well as those with 'feet on the street' expertise whose contributions are creating change in their industries, businesses and cities.
Urban Evolution is a production of Destination Medical Center Economic Development Agency. Urban Evolution production team: Bill Von Bank, Host and Executive Producer, Erin O'Brien, Producer and technical support.
Feedback or ideas for future episodes? Contact us using the form below.