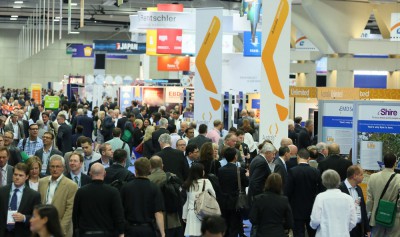 At the end of June, Rochester, Mayo Clinic and DMC representatives hopped on a three-hour flight from Minneapolis to San Diego to attend the week-long BIO International Convention; a chance to network with thousands of bioscience professionals, in addition to acquiring information about innovations and developments from across the world.
As described on the conference website, "The world's largest biotechnology gathering, the BIO Exhibition allows exhibitors to reach high-level executives and influential decision makers who come to BIO to discover new players in the industry, form partnerships and evaluate emerging technologies."
A Minnesota pavilion was set-up at the conference to showcase the work of Mayo Clinic and the University of Minnesota, as well as exhibiting the progress of the DMC vision. The impact the DMC initiative has on Minnesota gained attention from professionals across the country and globe. Many companies are now interested in visiting Rochester.
This conference helped to expand the voice and innovative ideas of DMC and Rochester. With new learned experiences and an extended global presence acquired from the BIO International Convention, the DMC can make even bigger strides for the future for Minnesota.