DMC Plan Overview
The DMC Economic Development Agency (EDA), working with various stakeholder organizations and City of Rochester staff, is charged with implementing the DMC Development Plan over the next 20 years.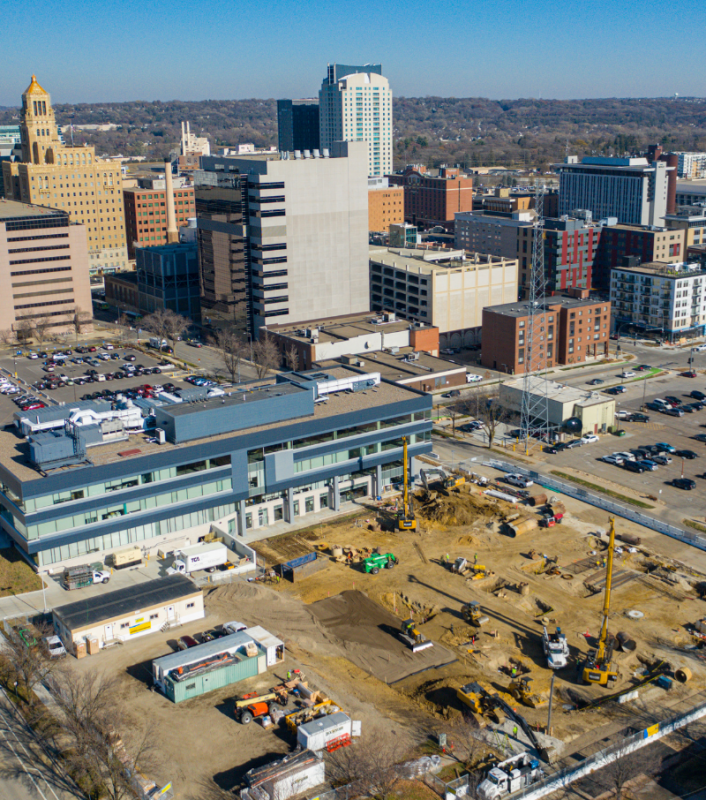 Discovery Square
is a keystone to the DMC economic development strategy and represents the future of biomedical research, education and technology innovation.
Discovery Square borrows from Mayo Clinic's integrated care model to create an integrated district founded in the principles of translational medicine.
Discovery Square will be a new address for the future of biomedical, research, education, and technology innovation. Discovery Square is a keystone to the DMC economic development strategy.
Discovery Square is anticipated to be one of the largest drivers for job growth as it positions Rochester to attract medical innovators and researchers with the ultimate goal of commercializing new medical discovery and businesses throughout the city and the state.
As a "Silicon Valley of Medicine," Discovery Square brings doctors and researchers together in this one-of-a-kind campus to explore and bring innovative new discoveries to patients faster.
View map & images of this district View Discovery Square highlights View Schematic Design highlights
---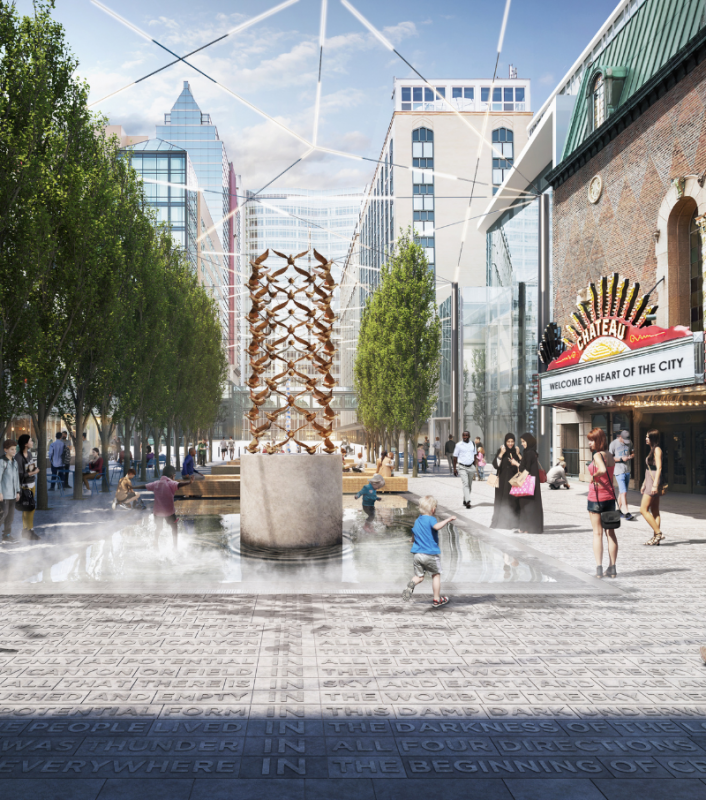 Heart of the City
creates a true center of the city, a cross-roads where Mayo Clinic, commercial, hospitality, retail and residential meet.
The Heart of the City extends and enhances Peace Plaza to create active experiences and engaging gateways to the other sub-districts.
We know when patients and their families come to Rochester, they spend 70 percent of their time away from Mayo Clinic. It's essential that there are ample entertainment and leisure-time activities for them.
View map & images of this district  View Schematic Design highlights
---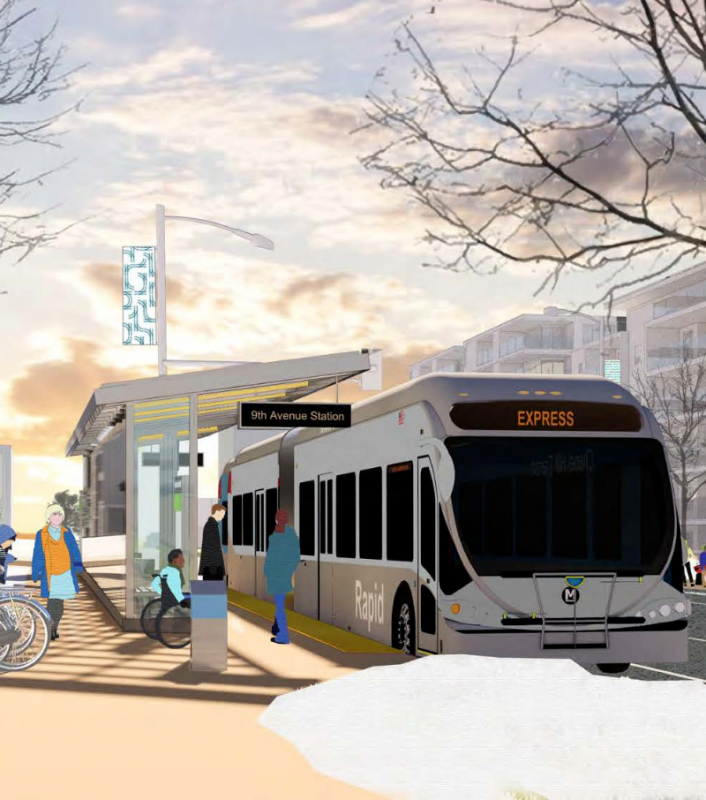 Transportation
develops mobility and transit solutions to support the growth the DMC initiative will generate.
Developing transportation solutions will involve a comprehensive assessment of current transportation needs and a plan to accommodate a more multi-modal approach to improve travel for residents and visitors into the future.
DMC and the City of Rochester are working closely together to define the future of transit for Rochester.
Among the highlights in the transportation proposal are the City Loop, a bicycle route around downtown Rochester that would tie into the existing trail network and other proposed bicycle routes.
The City Loop offers connections to each DMC district, ties visitors, residents and workers to nature, culture, and entertainment, and provides a place for visitors.