Download high-res images and Destination Medical Center logos here.
Download a biography and photo of Patrick Seeb, DMC Economic Development Agency Executive Director, here.
Latest DMC Press Release
Rochester, MN – July 17, 2023 - Destination Medical Center Economic Development Agency and the City of Rochester are announcing a partnership with Egg Geo, LLC, a leading provider of geothermal solutions, to host an informational event aimed at showcasing the benefits and possibilities of geothermal energy in Rochester. The event, titled "Heat Pumps and Geothermal: Possibilities for Homes, Buildings and Community," will take place on July 18 at the historic Chateau Theatre. Geothermal energy is a clean source of power that taps into the Earth to provide heating, cooling, and hot water for residential and commercial buildings. By utilizing this sustainable energy solution, communities like Rochester can reduce their carbon footprint, lower energy costs, and contribute to a greener future. The informational event will feature experts from Egg Geo, LLC, who will deliver engaging presentations to educate attendees about geothermal technology and its wide-ranging benefits. Participants will gain valuable insights into how geothermal systems work, the potential savings they offer, and their positive impact on the environment. "We are excited to collaborate with Egg Geo, LLC, in bringing this informational event to the Rochester community," said Kevin Bright, director of sustainability and housing at Destination Medical Center and City of Rochester. "Geothermal energy has the potential to revolutionize the way we power our buildings, making them more energy-efficient and environmentally friendly. By hosting this event, we aim to raise awareness and promote the adoption of geothermal technology in our region." The sessions will feature information for a variety of audiences including home and property owners, building managers, as well as education and workforce training professionals. "Geothermal energy offers numerous advantages over traditional heating and cooling systems," said Jay Egg, president of Egg Geo, LLC. "We are pleased to be partnering with Destination Medical Center and the City of Rochester to share our expertise and showcase the immense potential of geothermal technology. This event will empower individuals and businesses with the knowledge they need to make informed decisions about sustainable energy solutions." The "Heat Pumps and Geothermal: Possibilities for Homes, Buildings and Community" event is open to the public and welcomes homeowners, building professionals, architects, engineers, and anyone interested in learning more about geothermal energy. Registration is free and can be
completed online
. About Destination Medical Center: Destination Medical Center (DMC) is a unique economic development initiative in Rochester, Minnesota. Established in collaboration with the Mayo Clinic, DMC is focused on positioning Rochester as a premier global medical destination and fostering economic growth in the region. About Egg Geo, LLC: Egg Geo, LLC is a leading provider of geothermal energy solutions. With a commitment to sustainability and innovation, Egg Geo specializes in designing, installing, and maintaining geothermal systems for residential, commercial, and industrial applications.
###
Press Inquiries
For all press inquiries, please contact: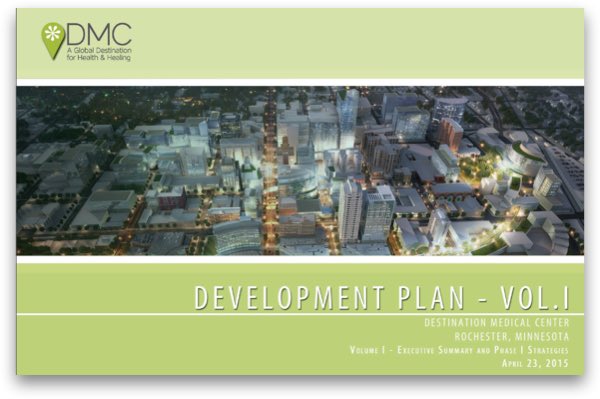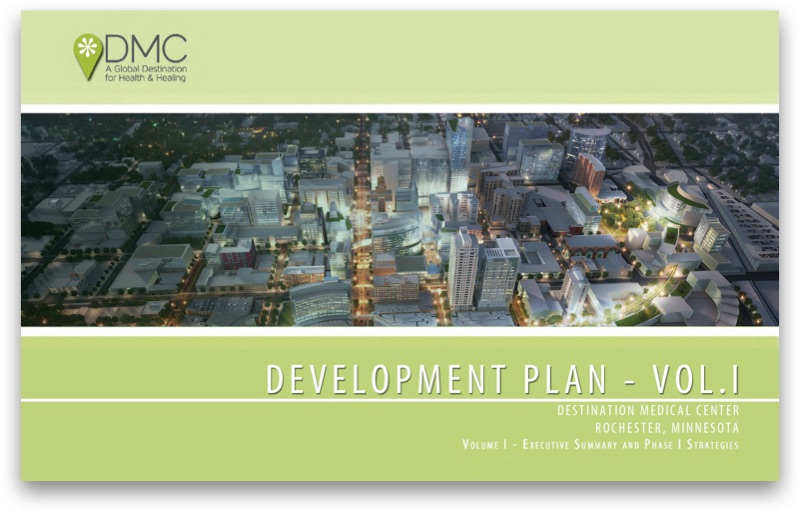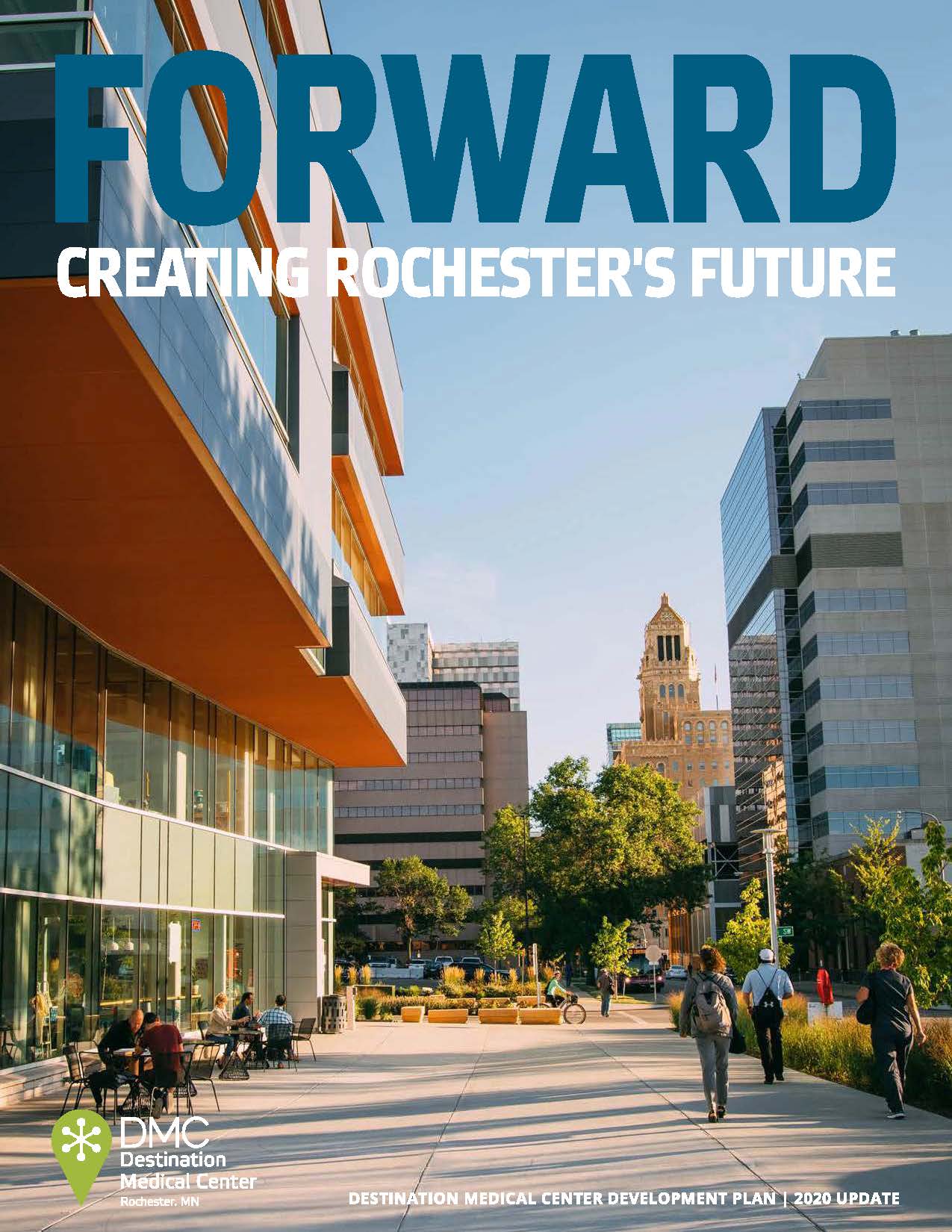 Five-Year Update to the DMC Development Plan
Forward: Creating Rochester's Future
In 2020, the Destination Medical Center Corporation Board and City of Rochester approved a 5-year update to the DMC Development Plan, which was adopted in 2015 and provides a framework for implementing the mission of the DMCC to transform Rochester, Minnesota as a global destination for health and wellness.
The purpose of the 5-year update, which is required by state statute, is to tailor economic development strategies to market conditions​, to account for how DMC catalyzed for economic growth from 2015-2019​ and to gather community input.
---
DMC Leadership
The Destination Medical Center Corporation serves as the governing board responsible for providing oversight and ensuring that planning and implementation of the DMC initiative supports the legislative intent and public purpose as defined in the statute.
The non-profit DMC Economic Development Agency (EDA) is a private economic development corporation authorized by the DMC statute to provide services to the DMC Corporation.
For more info, visit the DMC Leadership page.
---

Request DMC Information, Interviews and Images