Download high-res images and Destination Medical Center logos here.
Download a biography and photo of Patrick Seeb, DMC Economic Development Agency Executive Director, here.
Latest DMC Press Release
Google office in Rochester, Minn. will provide a physical space for the two companies to work side-by-side to transform patient care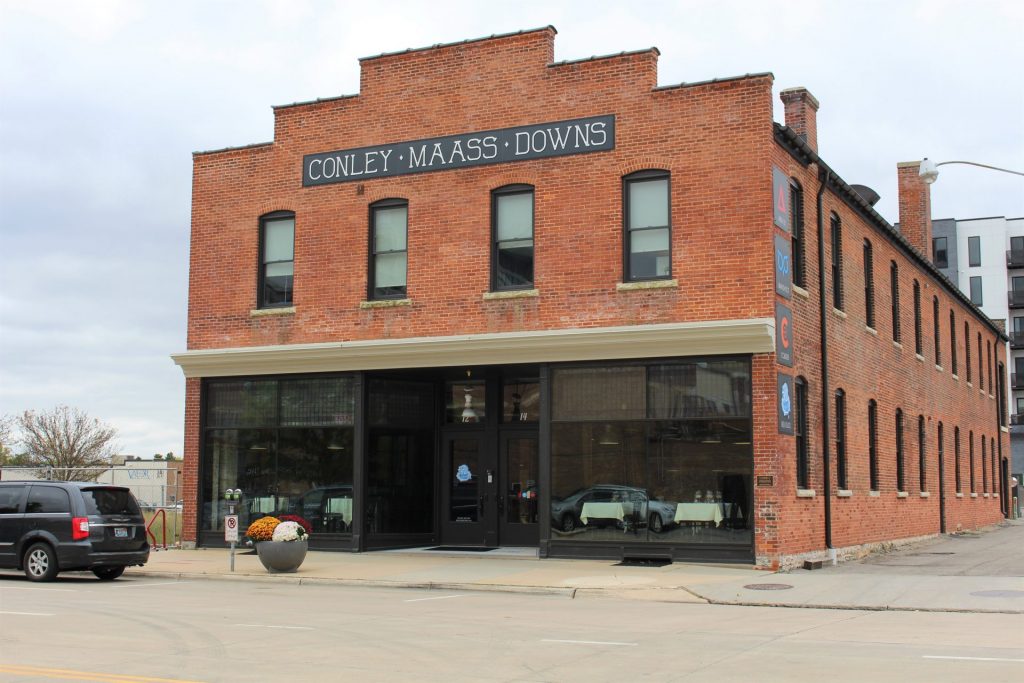 Rochester, Minn. and Sunnyvale, Calif., February 18, 2021
-- Google continues to invest in local communities across the country, and today the company is announcing its first office in Minnesota, in the city of Rochester. Google has long worked with businesses and organizations across the state, and the company's new space—at
Collider Coworking
in the historic Conley-Maass-Downs building in downtown Rochester—will give it a physical home in Minnesota, as well as will serve its
long-term strategic partnership
with
Mayo Clinic
.
Press Inquiries
For all press inquiries, please contact: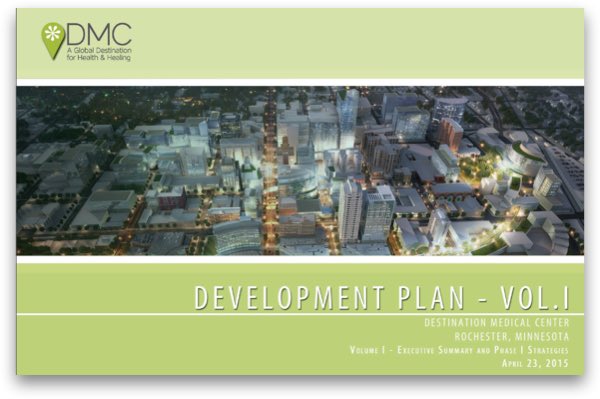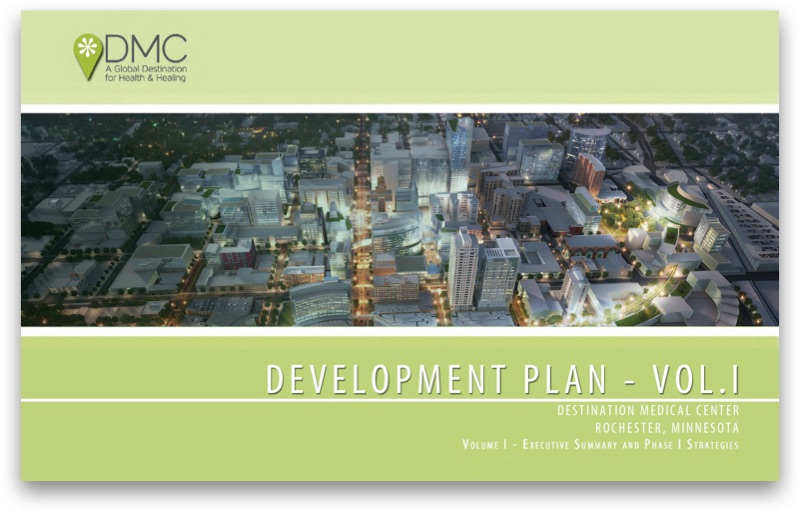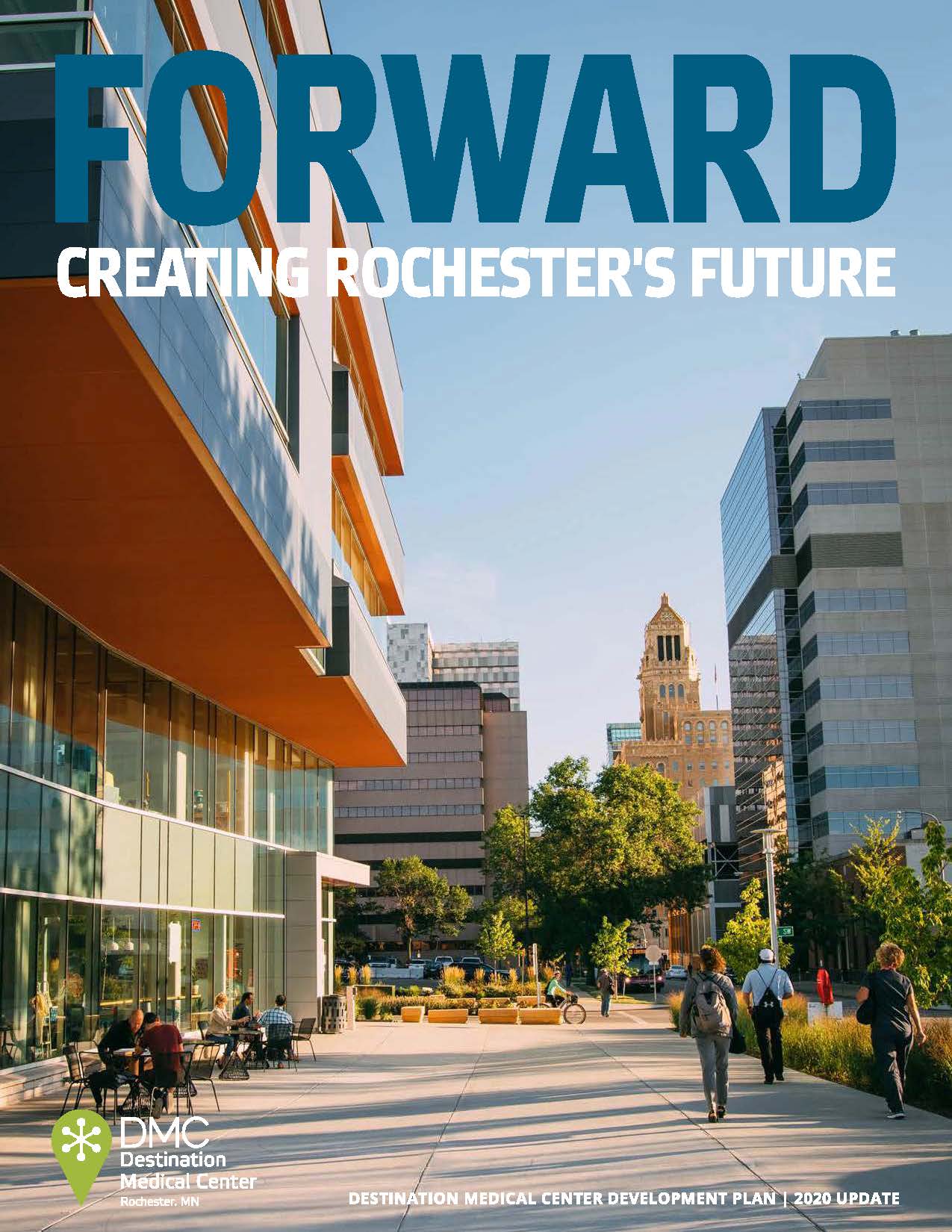 Forward: Creating Rochester's Future
In 2020, the Destination Medical Center Corporation Board and City of Rochester approved a 5-year update to the DMC Development Plan, which was adopted in 2015 and provides a framework for implementing the mission of the DMCC to transform Rochester, Minnesota as a global destination for health and wellness.
The purpose of the 5-year update, which is required by state statute, is to tailor economic development strategies to market conditions​, to account for how DMC catalyzed for economic growth from 2015-2019​ and to gather community input.
---
DMC Leadership
The Destination Medical Center Corporation serves as the governing board responsible for providing oversight and ensuring that planning and implementation of the DMC initiative supports the legislative intent and public purpose as defined in the statute.
The non-profit DMC Economic Development Agency (EDA) is a private economic development corporation authorized by the DMC statute to provide services to the DMC Corporation.
For more info, visit the DMC Leadership page.
---

Request DMC Logo and Photos
Fill out the form below to request DMC brand assets.