Free Online Workshop is January 20, 2021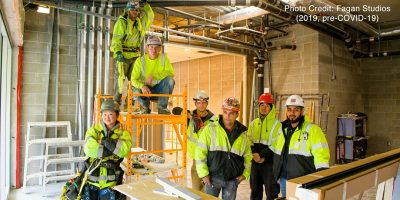 Destination Medical Center (DMC) and the City of Rochester are partnering with Winona State University Adult & Continuing Education to offer Inclusive Workforce Practices: Why You Need a Workforce Participation Plan, a free online workshop on January 20, 2021, from 2:00 p.m. – 3:00 p.m. This workshop is for CEOs, presidents, vice presidents, managers, recruiters, Diversity, Equity and Inclusion (DEI) / Equal Employment Opportunity (EEO) /Affirmative Action (AA) officers, and other human resource generalists and specialists across multiple sectors who want to learn how to make workforce diversity support organizational success.
Sybil L. Dunlop, a national thought leader on DEI issues will be facilitating the workshop. Dunlop helped found Greene Espel's Diversity & Inclusion practice which helps workplaces design and implement DEI programs to meet organizational goals, and she has spoken on this topic to more than 100 audiences across the nation.