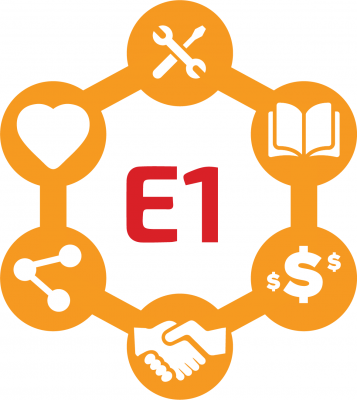 Functioning like a two-way highway of support between Rochester and its surrounding communities, the Entrepreneurs First (E1) Network aims to leverage resources of member organizations to elevate and promote entrepreneurs at every level of their journey – a daunting, but necessary, task in a year rife with unpredictability.
The network launched this spring, with support from the statewide initiative, LaunchMN, just as COVID-19 was revealing how tightly technology and resiliency are now tied. Members include a conglomerate of startups, universities, and nonprofits across 11 counties.
"People are starting to think about how they can become more resilient, personally and professionally, in the face of a lot of uncertainty," says Stacy Nimmo, Executive Director, Red Wing Ignite, the organization acting as 'hub' and grant holder of the E1 network.
To that end, E1 has already provided 45 educational webinars, over 350 hours of one-on-one mentoring, 17 investor events, and 110 hours of technical assistance to entrepreneurs. Add to that the number of loans, small grants, and pitch competition awards given out, and it's clear why the effort has been able to meet and exceed its grant outcomes and requirements.
Interestingly, the fast-pivot to digital meetings has helped proved the strength and necessity of an idea like E1.
"The paradox is that you can actually get greater engagement from a broader geography in this COVID period, because people are more and more comfortable jumping on the Zoom sessions," says Chris Schad, Director of Business Development, Discovery Square. "It's easier for us to get somebody from Red Wing to participate in Rochester or vice versa; they don't have to drive somewhere to participate."
That regional connectivity is increasingly important as the Discovery Square sub-district in downtown Rochester continues to build momentum. For startups to grow, they'll need production capabilities and other services. A resilient, connected entrepreneurial ecosystem ensures they won't have to leave the region to find them.
"DMC is a powerful player in the region. While they have had significant focus on attracting new entrepreneurs to the region, being connected to the rest of the ecosystem allows them to introduce those new players to the whole ecosystem," explains Christine Beech, Executive Director for Kabara Institute for entrepreneurial studies, St. Mary's University of Minnesota.
It works both ways.
"If we have someone here in this community looking at manufacturing, it's really easy to reach out to the groups in Winona who know manufacturing a lot better than we do," says Jamie Sundsbak, interim director of Collider, a Rochester nonprofit supporting entrepreneurs. "And, when they have someone with a great medical or high-tech idea, they're able to reach out and instantly we can connect them to the right resources within our own community."