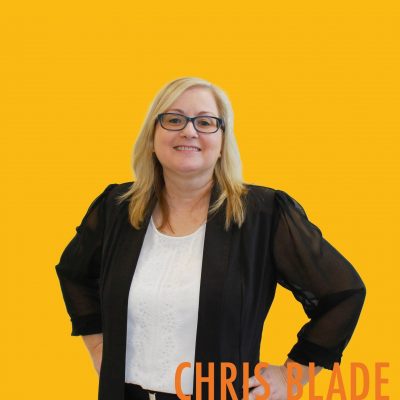 Chris Blade has been with the Post Bulletin for 20 years. She served as General Manager for 7 ½ years before being named publisher in June of 2019 when Forum Communications purchased the newspaper. The Post Bulletin is working to become a "next-generation" multimedia company developing and delivering content, technology and business services to the communities it serves. With over 500,000 visitors to postbulletin.com each month, the publication is also focusing on bringing content and advertising online. It's also adding a meteorology team, and a weather app due to launch this spring.
DMC: What path brought you to your current position with the Post Bulletin?
Blade: While we were both serving in the military, I met and married my husband, who is from Spring Valley. When it came time for him to retire from the Army, we needed a place to live temporarily so our son and daughter could finish out the school year. We planned to be in Minnesota for a few months to visit relatives until we decided where we wanted to live permanently. That was in 1999. We soon discovered Minnesota (and Rochester) is a great place to raise our children. I joined the Post Bulletin as the accounting manager in December 2000, with the intention of working there 3-5 years and then moving on to my next adventure. I was instantly hooked on the industry, the people, and the community. I was also fortunate to work for a company that allowed me to advance my career and stay with the same company. With each new role, I became more involved in different aspects of the company, which led to being named General Manager in 2012.
DMC: What are some of the top priorities for the organization in the coming year?
Blade: Our three top priorities are delivering quality content that our readers want, integrating with the Forum network of systems for organizational and operational excellence, and driving business growth and in return giving back to the community.
DMC: What do you feel sets Rochester apart from other cities?
Blade: Rochester is a growing city, as can be seen in the hustle and bustle of construction going on. There is a entrepreneurial spirit throughout the community, from home-based businesses, to small retail and restaurants, to tech and medical startups in the business incubators. People from all over the world travel to Rochester for health care, employment, or training at Mayo Clinic.
DMC: Why is the Destination Medical Center initiative so important to the future of Rochester?
Blade: Mayo Clinic plays a huge role in the economy of Rochester and their commitment to future investment in Rochester, along with other private investors, will have a great impact on the community over the next couple of decades. The DMC initiative helps ensure that adequate infrastructure is in place to handle the growth in both population and business development. It also promotes the Rochester area, on a global basis, as THE destination for top notch medical care and economic development opportunities.
DMC: What advice would you give to someone thinking about building a life, starting a career, and/or raising a family in America's City for Health?
Blade: Rochester is a vibrant community filled with people who care about each other, are committed to providing a great quality of life, and are generous with both their time and money. Rochester is a great place to raise children; it's clean, safe, and offers excellent health care and quality public education. And you do get used to the cold…eventually.