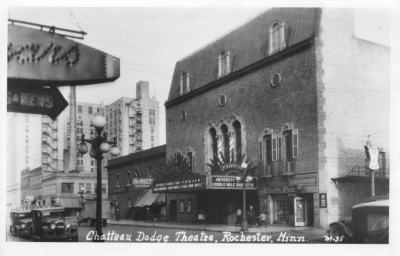 Exhibits Development Group (EDG) is preparing to open its first exhibit inside the historic Chateau Theatre in downtown Rochester, Minnesota on November 23, marking a new use for the beloved building. Since the theatre opened nearly 100 years ago, it has taken on many roles.
When the Chateau Theatre originally opened in 1927, the 1,500-seat venue was used for vaudeville performances, live theatre, and film. At one point, it even hosted a 3,500-pound rhino in a production of Tarzan.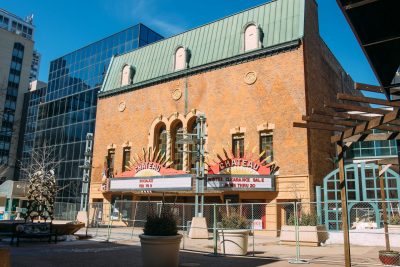 The Chateau later transitioned to showing films and did so for many years. It closed in 1983 with a final screening of Star Wars. It sat empty for ten years, until Barnes and Noble purchased the facility. It opened as a bookstore in 1994 and served customers until 2014. The City of Rochester purchased the building in 2015 for $6 million, utilizing Destination Medical Center (DMC) funding, with Mayo Clinic contributing $500,000.
In 2018, the Destination Medical Center Corporation Board and Rochester City Council approved $1.1 million in DMC funding for renovations to the building, which was added to the National Register of Historic Places in 1980. For example, the second floor and escalators that had been part of Barnes and Noble were removed, and exterior features were repaired and restored, all while preserving the building's notable, historic architecture.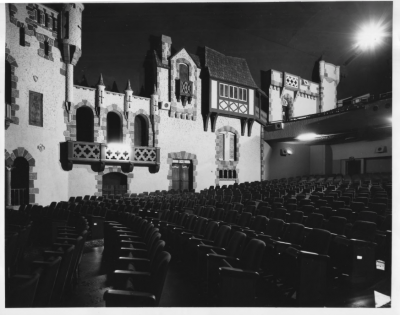 In addition to bringing a variety of internationally touring exhibits and local art experiences to the space, EDG will also operate a café in the theatre's foyer. EDG founder and CEO Amy Noble Seitz calls it the "living room of the community," where anyone can grab a drink and gather with others.
Whether it was hosting live performances, showing the latest motion pictures, or selling books, the historic Chateau Theatre has long been a symbol of the arts in southeast Minnesota. Now, as the building is about to begin a new chapter in Heart of the City, displaying cultural and historical artifacts, it will continue to enrich the artistic and educational experience for residents and visitors to Rochester.