When a successful disruptor like Seer Medical, Australia's largest provider of epilepsy diagnostic services, launches an expansion into the United States, is there a better place to make home base than Rochester?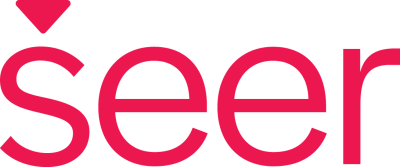 "Rochester has been innovative and supportive of disruptive med tech companies for quite some time. As a Minnesotan, you grow up hearing about Mayo – so it's great to be near such a good community. It's valuable to base the entire US ops in this ecosystem, surrounded by some of the best medical facilities and medical professionals and make sure that we're learning from the best," says Lizzie Stelten, senior project manager for Seer Medical.
Since Seer Medical's 2017 founding in Melbourne, over 15,000 patients have connected to its technology – a take-home video EEG ECG monitoring device that assists with epilepsy diagnosis and seizure characterization. The widespread adoption of Seer's tech by Australia's healthcare system has freed up beds, cut patient wait times, improved seizure error diagnosis rates, collected over 200 years of inpatient monitoring data, and saved the country over $191 million.
On an individual level, it improves both patient experiences and outcomes by teleporting the monitoring environment from hospital bed to home sweet home.
Patients are connected to a lightweight wearable which sits around their shoulders and is connected to electrodes that monitor brain waves. This device sends signals to another portable device – a protective case that houses a wide angle, night-vision equipped camera that monitors patients constantly and provides a further source of information on which to differentiate seizure and non-epileptic events. If seizure activity is observed, these context factors can also be analyzed.
The system is also more comfortable than what came before it; Seer Medical's adhesives which attach the electrodes to the scalp are water soluble, which avoids potential irritation by chemical removal methods.
"The cumulative impact of dreading the rash, the irritation, or the extra trip to the hospital can really escalate. So, from a purely consumer standpoint, it's a much better experience." says Levi Sauerbrei, product support engineer. He speaks from experience, "I have been connected to the Seer equipment. It's almost like a rite of passage for new employees."
"I was actually just connected last week, it was a wonderful patient experience," says Stelten.
From Down Under to DMC
General manager and Vice President Chad Wilke leads Seer Medical's current US team of six, which, as operations scale, will provide leadership across US operations as new regions open up. The company has over 200 employees globally, many based in Seer Medical's global headquarters in Melbourne, Australia.
Seer Medical's relationship with Rochester goes back to 2018, when a research relationship was started with Mayo Clinic. In early spring 2022, Seer joined the first cohort of Mayo Clinic's Platform_Accelerate, which Sauerbrei points to as a "tangible instance" of Rochester's med-tech ecosystem. Seer Medical won the final prize at the end of its Platform_Accelerate experience for its work using data to refine and test its epilepsy diagnosis and management capabilities, while also looking for digital biomarkers that might predict seizures.
"The number of organizations in Minnesota in general, but particularly in this part of the state, that are available to help businesses succeed is really remarkable. Something I haven't encountered in other parts of the country." says Levi Sauerbrei, who, as a small business owner himself, is a member of Collider Coworking Space and has connected with the Small Business Development Center.
"The sky's the limit."
In September 2022, the FDA cleared Seer's technology for use in the United States. In December 2022, Seer Medical was awarded the Governor's International Trade Award for Foreign Direct Investment by Governor Tim Walz and the Minnesota Trade Office.
"The growth path is very aggressive. We expect to grow to a few dozen US-based employees, certainly within the next calendar year or so." says Sauerbrei. "The sky's the limit on the expansion side. It's just a question of maintaining the quality level that we expect and then expanding our capacity."
"We've proven that we can change lives and disrupt the healthcare system. And we're super excited to bring it here to American neurologists and patients," say Stelten. "Our goal is to assist American neurologists with reaching more patients than ever."
The quicker the company scales, the faster it can help break down barriers to healthcare. Stelton says Seer Medical has made a point to bring critical care to rural patients.
"In Australia, 30% of our patients are actually monitored, accessing this testing from more rural areas," she says. "Assuming that people can travel to a clinic to get connected, which we do acknowledge is a privilege in and of itself, we can send them home and they can continue their lives and get monitored by world class doctors from afar, using the assistance of our technology. That's one of the biggest reasons we are hoping to scale rapidly – so that we're not just focused on the Rochester community and folks that might travel to Mayo. We want to bring it to everybody in this country quickly," says Stelten.
Though momentum is picking up, the Rochester team has not lost its scrappy sense of startup energy.
"All of us are wearing multiple hats – also taking out the trash and making the coffee runs and things like that." says Sauerbrei, whose mind these days is laser-focused on logistics, since, unlike Australia, the US does not have a network of Seer Medical clinics for convenient equipment returns.
"People come to Rochester from all over the world. And then they go home, and they'll go home with our equipment, and then we'll need to retrieve it when their study time is over," he says.
Luckily, the longtime IT specialist's newest favorite hat says 'multi-channel logistics operation builder'.
For more information about Seer Medical, head over to their research and publications page, where their peer-reviewed publications are available for community review.