In addition to $8.3 million already invested by Mayo Clinic in DMC, Mayo has pledged an additional $1.5 million to fund a feasibility study and project plan for Discovery Square and $585,000 for ongoing support of some EDA staffing costs.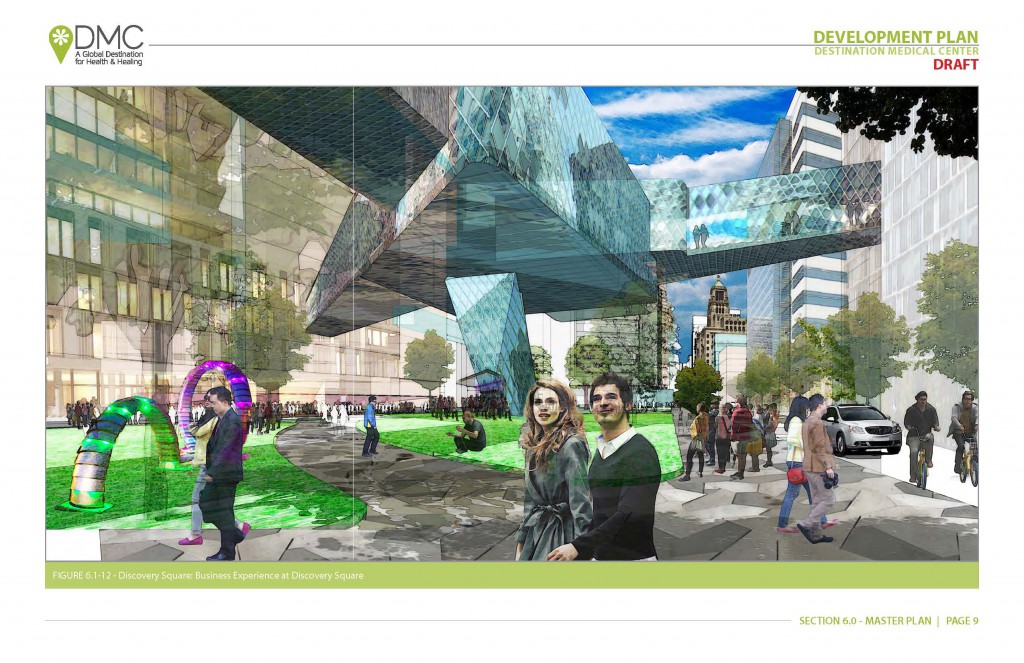 DMC's Discovery Square, which will include the current Minnesota BioBusiness Center, is anticipated to be one of the largest drivers for job growth as it positions Rochester to attract medical innovators and researchers with the ultimate goal of commercializing new medical discovery and businesses throughout the city and the state.
In addition to the feasibility study and EDA staffing costs, the $585,000 portion of Mayo's commitment will support the DMC-EDA office space and various operational services.