Collaboration, commitment, and engagement are what will help us all achieve the collective vision for the future of Rochester, but, according to Jenna Bowman, executive director of the Rochester Downtown Alliance (RDA), the people, places, and experiences are what truly shape our community's personality.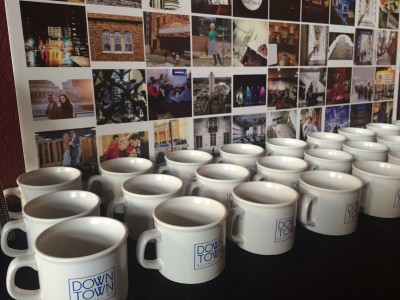 RDA recently celebrated its tenth year of bringing increased energy and vitality to the Heart of the City and beyond, but at the March 22nd unveiling of the organization's new logo, Bowman said that's just the start of what we'll be seeing from RDA.
"We want to continue to grow our engagement with organizations and individuals in the community to ensure we're capturing and enhancing the essence of what's taking place here," Bowman says.
And "what's taking place here" is growth.
RDA reported that, in 2009, just a year after the Peace Plaza opened, the 10 events held on the Plaza drew about 4,000 people downtown. Fast-forward six years to 2015 when just over 30 events brought crowds of more than 100,000 people to the Heart of the City.
"It's not just placemaking that makes efforts like these successful," Bowman says. "It's the people."
DMC and RDA will continue to work in collaboration with each other and multiple other organizations to ensure the brightest possible future for our great city.