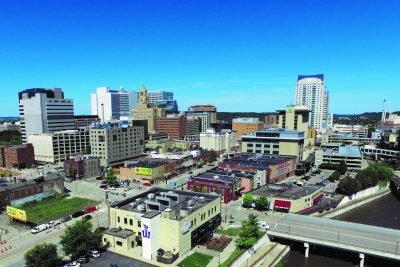 Rochester, Minnesota continues its high ranking in Livability's 2019 Top 100 Best Places to Live, placing 5th and a jump up four spaces from 2018.
The publication notes: "While Rochester may be best known for its famous hospital, which draws patients, doctors and researchers from all over the world, this city is so much more than that. There's a growing food scene and plenty of community events to keep residents entertained. And for a relatively small city, Rochester has a great public transportation system. Its bus system has 40 weekday routes. Skyways and pedestrian subways connect buildings downtown. If you're car-free, Rochester has 85 (!) miles of interconnected trails that are available for pedestrian, bike, wheelchair and stroller use."
Livability also acknowledges the community for being incredibly civic-minded.
"It's no surprise that Rochester is consistently listed in the top 10 of Livability and many other rankings," notes Lisa Clarke, executive director, Destination Medical Center Economic Development Agency. "High quality of life, a growing, innovative business climate, and top-notch healthcare, are just a few examples of what makes Rochester special."
Rochester is in good company. WalletHub says Minnesota ranks first when it comes to the best place for women to live in the United States.