Though Minnesota's most apparent economic generators were historically rooted in farming, logging, and manufacturing industries, the state also has a very strong – but less recognized – history in technology.
Following World War II, Minnesota attracted more computer engineers than any other state in the Midwest. Organizations like Cray, Medtronic, Honeywell, and IBM became national players and put Minnesota on the map as a center of innovation. But the story of our rich history of technology has more or less been left untold. That is, until now.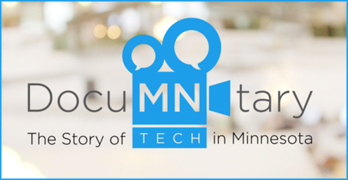 Enter DocuMNtary, a project intended to build awareness of technology in Minnesota by telling our story through a documentary series. The series consists of a 30-minute high-level story about technology and shorter subsequent segments that highlight specific individuals, organizations, and initiatives.