More than 200 people from 10 southeast Minnesota chambers of commerce made the trek to St. Paul to engage with state legislators.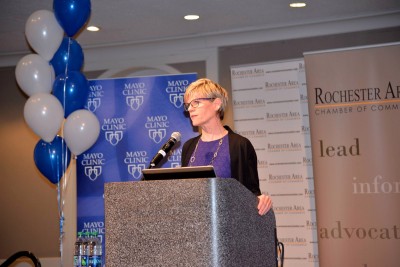 This was the first time the region has joined together for this event, and Lisa Clarke, DMC EDA executive director, recognized the importance and appreciation of this type of synergy.
"Having us together to represent our region as a whole is a testimony to how we are working together to make an impact for the state of Minnesota," she says.