Rochester media and community partners recently toured The Berkman, a 14-story mixed-use apartment building being developed by Alatus, LLC, a Minneapolis-based real estate development group. The DMC-supported project in the Saint Marys sub-district was approved in 2016 and broke ground in May of 2018.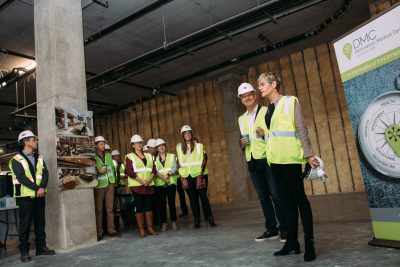 "This is a momentous occasion for DMC and for Rochester," said Lisa Clarke, DMC Economic Development Agency executive director. "We're going to add 350 units to this particular area at Saint Marys and that means a lot more people are going to shop in this area. They have access to trails, they have access to public transportation, and they can walk downtown. This is the live-work environment envisioned for downtown Rochester."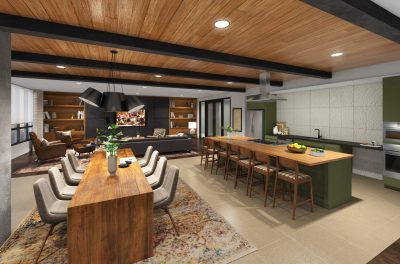 Located next door to Mayo Clinic Saint Marys Hospital, the Berkman has 350 units, ranging in size from 427 square foot micro apartments to 2,352 square foot townhomes. Residents will have access to a variety of amenities, including a fifth-floor rooftop pet lawn and spa, an athletics center and fitness studio, and private climate-controlled parking. They'll also be able to use a fourth-floor community room, a sun deck with a pool and grilling stations, and a penthouse-level sky lounge with a private event supper room.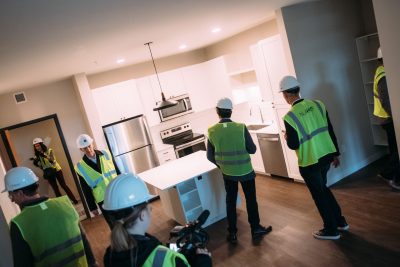 The building is also Silver LEED certified with the U.S. Green Building Council, thanks to several environmentally friendly elements, including a high-efficiency HVAC system.
"What we're trying to do is to create an environment to put Rochester on par if not exceed what a lot of the east coast and west coast major metropolitan areas have to offer," said Bob Lux, co-founder and Principal of Alatus, LLC. "Mayo and all of the other industries of Rochester are trying to attract the best and the most talented people from around the world to work in their facilities. The worker of today is really attracted to not only what the benefits of the job are but what is the live experience like."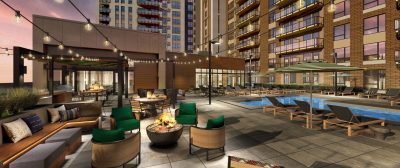 The Berkman will also welcome community members and visitors into the space, with 21-thousand square feet of restaurant and retail space on the first floor.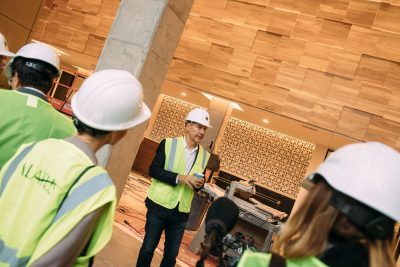 "It's more than apartments, this is a gathering space for the public, said Clarke. "This is a place where people will be able to shop, eat, and create healthy environments. This is what we're trying to create for Rochester, Minnesota."
The building is expected to be completed by this summer, with some tenants moving in as early as March.