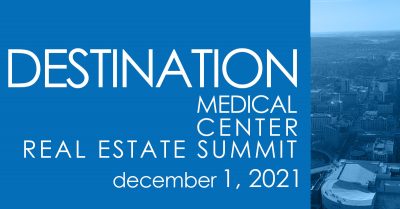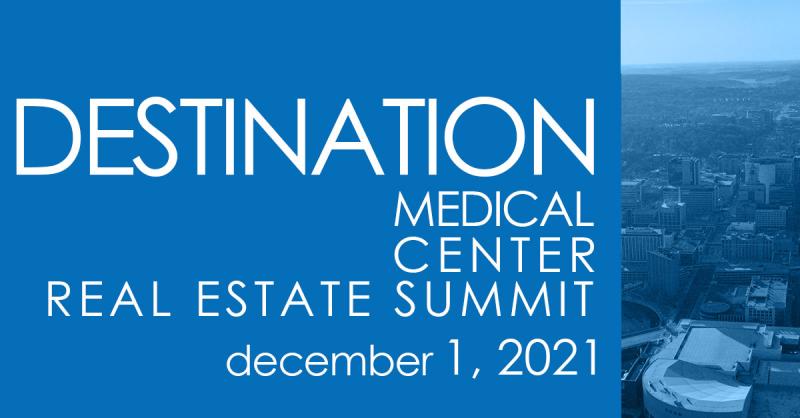 Destination Medical Center Economic Development Agency (DMC EDA) is again partnering with Minnesota Real Estate Journal to bring you Destination Medical Center Summit 2021 – DMC Retail Strategy, a real estate summit on December 1st. Join us at 8:30 a.m. for refreshments and networking opportunities. The summit will run from 9 am – noon at the Hilton Rochester Mayo, 10 East Center Street.
AGENDA

9:00 – Welcome
Patrick Seeb, Executive Director, Destination Medical Center EDA
• Making the Case for a DMC Retail Strategy
9:10 – Panel Discussion – DMC Retail Strategy
Chris Schad, Director of Business Development, Destination Medical Center EDA
Elizabeth McLay, Founder, McLay Consulting
Mike Busch, Vice President Brokerage Services, Paramark Real Estate Services
Review of 2022 DMC workplan focused on executing a retail strategy
Highlights of downtown residential study
What retail gaps have been identified by what audiences
Preview of marketing collateral to recruit new retail
9:45 Post Pandemic City
Tom Fisher, Director, Minnesota Design Center, University of Minnesota
What is the direction of future retail
Reactivation vs repurposing of real estate
Helping support the local retailer's experience
Parking, Traffic, and Infrastructure
Types of Retail that will thrive
Meeting tenant needs
11:00 – Panel Discussion – Activating Inactive Space
Holly Masek, Executive Director, Rochester Downtown Alliance
Jesse Baerkahn, President and Founder, Graffito SP
Katherine Darnstadt, Founder + Principal Architect, Latent Design
Tiffany Alexandria, Founder, CHOOCHOO-ca-CHEW
Retail Leasing
Why DMC is a great location for Retail
What types of retail are missing from DMC
This event will count as three hours of continuing education credits applied for with the Minnesota Department of Commerce. The cost is $99 to attend. 
DMC EDA is the title sponsor of this event. We would like to thank Bronze Sponsors Premier Bank Rochester, Sun Control of Minnesota, and WSB & Associates for their support.
About Destination Medical Center
Destination Medical Center (DMC) is a 20-year, public-private partnership, and economic development initiative. The $5.6 billion plan is the largest in Minnesota's history and one of the largest currently underway in the U.S. The partnership, which began in 2013, combines Mayo Clinic private development with that of other developers and investors, in addition to public infrastructure investment from the city of Rochester, Olmsted County, and the state of Minnesota.