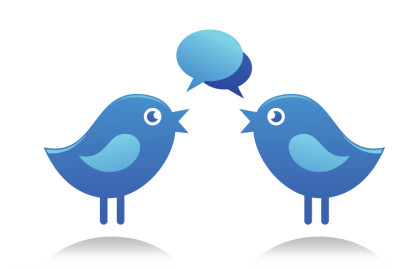 The DMC Community Conversations are this Thursday night. Interested in participating from the comfort of your own home or on the go? Participate in the "tweet chat." Here are a few simple tips to get your started and tweeting!
Participation is simple. Make sure you have a Twitter account established and active. Follow the DMC Twitter account. Then join the conversation. Starting at 5:15p.m. on Thursday June 12, moderators for the Community Conversations will begin directing questions through Twitter around the eight core areas of focus. Topics will follow the same schedule of the Community Conversations sessions and will change topics every 20 minutes to a new core area of focus. Check out the schedule below. You can answer one or all the questions throughout the evening. You choose the amount of involvement you are comfortable with. Conversations can be fast paced; however, each response will be collected and added to the DMC ideas database, which is shared with the DMC planning consultants.
A specific hashtag is designated for the conversations taking place on Twitter; it is #DMCIdeas. If you have an answer, comment, question, or idea, please use this hashtag. It will be the only one followed for the evening.
Once the tweet chat is finished, all the #DMCIdeas conversations will be gathered and given to the planning consultants to review. Your comments and ideas are extremely important and highly valued.
Come one, come all, whether it is in-person or via social media, to participate in the fun and excitement planned for the evening!
Schedule for the tweet chat
1st Session
5:15-6:45pm, approximately 20 minute segments
• Livable City
• Sports, Recreation and Nature
• Hospitality and Conventions
• Learning Environment
2nd Session
7:15-8:45pm, approximately 20 minute segments
• Transportation
• Arts/Culture/Entertainment
• Health & Wellness
• Entrepreneur, Small Business, Commercial – Research and Technology