Rochester Mayor Ardell Brede has submitted a list of seven people to serve on a newly created Mayo Civic Center Commission, reports the Rochester Post Bulletin on Dec. 13, 2013.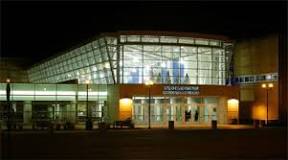 The story says, "the commission will replace the dual governing responsibilities of the Rochester City Council and city Park Board, and will oversee the Civic Center's executive director, budget, marketing strategy, financial statements and audits and goal-setting.
"In addition, the group will oversee a planned, $80 million Civic Center expansion, for which local legislators and advocates hope to receive $37 million in state bonding money."
The City Council must approve the nominees. They are:
Arts Community
Marv Mitchell, division chair, media support at Mayo Clinic and president of the Riverside Concerts Advisory Board
Hotel Industry
John Beltz, vice president, brand management and development, Titan Development and Investments; and Dan Nelson, general manager, Hampton Inn
Downtown business community
Jerrie Hayes, attorney and shareholder, Wendland Utz law firm, Rochester
Mayo Clinic employee
Heidi Mestad, Destination Medical Center manager, Mayo Clinic
Community At-Large
John Eischen, executive director, Rochester Area Builders Inc.
Event Industry
Shannon Knoepke, general manager, KROC radio
This group will work to attract more events and convention business to Rochester. What are your ideas to help with this important job?