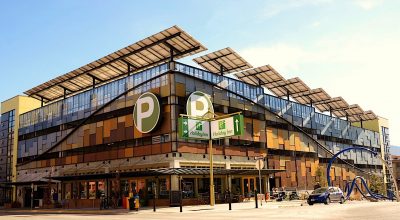 The Destination Medical Center Corporation (DMCC) Board of Directors at its February meeting, approved a resolution supporting two preliminary mobility hub locations in Rochester, MN, and authorizing up to $400,000 in financial support for additional studies and engineering.
The two recommended mobility hub locations – approximately four miles apart – will be connected by bus rapid transit (BRT). This high-capacity circulator will transport commuters, community members, and visitors into and around downtown Rochester in a safe, reliable, and efficient manner.
"We have chosen sites for transit hubs, but our vision is they are mobility villages where people can live, possibly work and park for the day," said DMCC Board Chair R.T. Rybak. "We don't just want to build ramps. We want to build communities."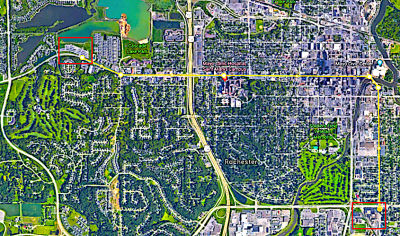 In addition to the significant progress with the DMC transportation plan, nine private development projects, totaling more than $300 million, have planned openings in the DMC district in 2019. They include: Hilton hotel, First Avenue parking ramp, One Discovery Square, Urban on First apartments, Residence at Discovery Square apartments, Hotel Indigo (Holiday Inn renovation), Wells Fargo renovation, Chateau Theatre short-term use renovation, and the Ronald McDonald House expansion.  
"2019 is a remarkable year for Rochester, noted DMC Economic Development Agency Executive Director Lisa Clarke. "We are well on our way to achieving the DMC vision and creating a livable, sustainable and vibrant city."
In his new role as Mayo Clinic President and CEO, Dr. Gianrico Farrugia, a 30-year veteran with Mayo Clinic, met with DMCC Board members and provided a few remarks.  
"Mayo Clinic's commitment to Rochester, the state of Minnesota and DMC is very strong," said Farrugia. "Mayo has experienced significant growth over the last five years, and we expect even more economic growth and development going forward."
Farrugia noted that Mayo Clinic will invest over $1 billion in Rochester facilities and equipment between now and 2021.
Following the board meeting, DMCC hosted a collaborative session with the Destination Medical Center EDA Board, Rochester City Council and Olmsted County Board of Commissioners.