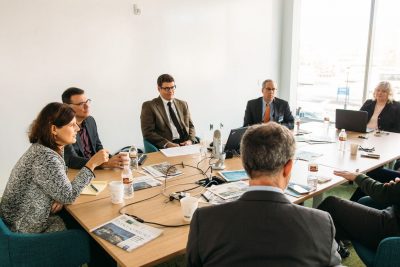 A new podcast from Finance & Commerce highlights Destination Medical Center and the cluster of innovation in Rochester.
The publication recently hosted an Experts Forum at One Discovery Square with local leaders, innovators and entrepreneurs.
That conversation is featured in Finance & Commerce's new podcast, Beyond the Skyline, a podcast about what's next, creativity and the innovation in technology that are changing how we work and shaping the future of business throughout Minnesota.
Listen to the podcast here: