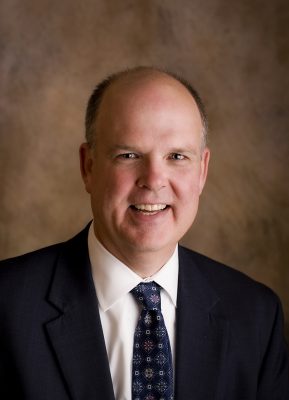 John Reed has served as the executive director of Rochester International Airport (RST) for five years. During that time, the airport has seen significant growth in passengers and available flights. A recent study from the Minnesota Department of Transportation found that RST generates $190 million in annual economic activity, supports more than 1,600 jobs and generates $9.2 million in state and local tax revenue. The airport recently received a Small Community Air Service Development Program (SCASDP) grant from the Department of Transportation to recruit new nonstop service to a western hub from RST.
DMC: What path brought you to your current position at Rochester International Airport?
Reed: I previously worked at the airport in Green Bay, WI. When looking at career progression in the industry, I considered not only the airport environment but also the community. An opportunity to work in a community as forward thinking as Rochester with a strong economy is very attractive. There are opportunities working alongside Mayo Clinic and DMC that exist here that just aren't available at other airports.
DMC: What are some of the top priorities for the airport in the coming year?
Reed: RST has a substantial Runway Safety Improvements project on the horizon. The total project cost will near $80 million to replace an end of life runway and the necessary safety upgrades associated. The bulk of the funding will come from the Federal Aviation Administration with local matching funds. RST is seeking $11.4 million in state bonding to complete the funding for the multi-year project.
DMC: What do you feel sets Rochester apart from other cities?
Reed: Rochester is incredibly unique for a metro area of this size. With visitors from around the world, there is a higher standard for service and amenities here. We understand many visitors arrive with medical concerns on their mind and we are here to care for them. RST has focused on enhancing the passenger experience to make travel less stressful. We have quiet rooms and wheelchair assistance available for patient travelers. We have a pet therapy program and art program that can help relieve stress. All of those efforts make a difference.
DMC: Why is the Destination Medical Center initiative so important to the future of Rochester?
Reed: Planned growth is incredibly important. Those of us living and working here now have the ability to impact the future of this community. We know strong transportation infrastructure is vital to a growing city and how critical it is to keep transportation a priority within the DMC initiative.
DMC: What advice would you give to someone thinking about building a life, starting a career, and/or raising a family in America's City for Health?
Reed: Rochester is a phenomenal city for both your professional and personal life. Rochester is an economically progressive city which means there are lots of opportunities to work in a non-traditional manner and to innovate. Personally, you can find a great quality of life here. You and your family will enjoy the best of both worlds, a smaller community feel with the amenities of a larger metro area.