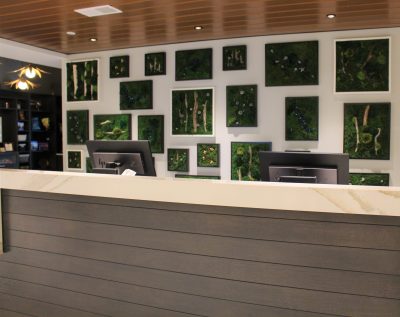 After undergoing an extensive renovation and a name change, what once was the Holiday Inn in downtown Rochester, Minnesota is now welcoming guests as the new Hotel Indigo.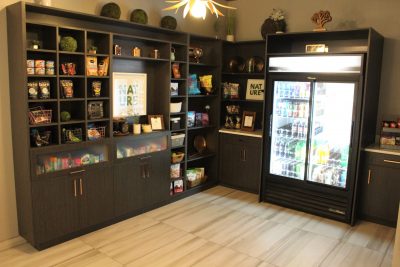 The project, led by EKN Development Group, began in 2018 after the Destination Medical Center Corporation Board approved public infrastructure funding for the project. The renovation includes updates to its 178 rooms, exterior, ballroom, pool, fitness room, and conference spaces.
"This is another milestone that shows DMC is moving forward," said Lisa Clarke, DMC Economic Development Agency executive director. "It's progressing, the momentum is building and it's really exciting for us to see these projects open. There's a little something for everyone in a building like this."
"It's a living, breathing hotel," said Andrew Wright, Hotel Indigo Director of Sales. "We have live plants throughout, we have a lot of earthy tones in our rooms with greens and blues and reds, and you'll see a  'nurtured by nature' theme throughout the entire hotel. We have an homage to the Canadian Geese here and I think it just works well with the health and nutrition aspect of Rochester."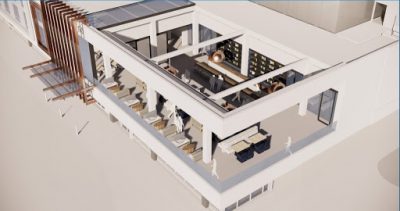 The hotel also added a unique feature to support those traveling to Rochester for medical care. A Wellness Room on the second floor is available for physicians to meet with patients who cannot leave the building.
"We understand that a lot of doctors don't like going into private guest rooms, so we developed an area where doctors can come in and do routine checkups," said Wright. "When the patients can't make it out to the clinic or they just need something really quick, they're not having to be inconvenienced."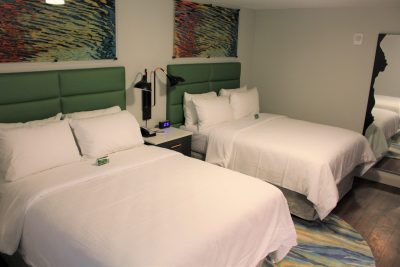 While the hotel rooms and public spaces are complete, there's one more feature that remains under construction. Minneapolis-based Crave will be opening a new restaurant this spring on the second floor of the building. It will have a retractable roof overlooking Broadway Avenue.
"They're going to have a fantastic menu; they're going to have that well-known Crave service and it's really going to be an asset here in Rochester," Wright said.
The hotel is planning a grand opening event later this spring.