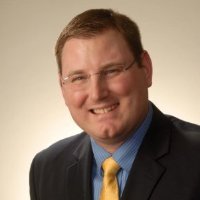 This weekend, like millions of others, Rochester entrepreneur Mike Rolih will tune in to watch the Super Bowl, but he will likely be watching through the eyes of an inventor who has found a way to make the game of football better for players and coaches.
Mike Rolih has recognized and embraced the entrepreneurial landscape of Rochester and found the community to be very receptive to medical and non-medical ventures.  Rochester is, without question, a community focused on health and wellness, but a diverse business landscape is paramount to a strong and fruitful community. Startup companies like GoRout, represent the entrepreneur spirit in Rochester and the vision of DMC.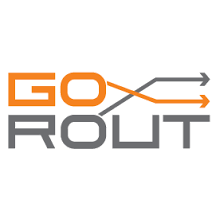 Mike is the founder and CEO of GoRout, the maker of football's only on-field wearable technology, which provides coaches and players with the ability to communicate and execute repetitions at practice in a more efficient, effective way. "With the push of a button, coaches can communicate with every kid on the field who is wearing a GoRout display," he says.
Rolih was working on an unrelated project when he came up with the idea for GoRout. "I had a similar issue with another product I was working on and realized that to solve the problem, we needed to improve the ability to relay real-time information." And real-time information on the sports field is a key component in a team's success.
Sports have always been a big part of Rolih's life. He both played and coached Division I and professional baseball, but his heart was always in football. "I loved playing football on Friday nights in high school, but I hated practicing," he says. Waiting for all the players on the team to get organized just to run one play was frustrating for Rolih, so he solved the problem by building a tool to allows teams to operate more efficiently.
Since being incorporated in 2014, GoRout has grown rapidly. The product was recently named 2016 Football Product of the Year by Football Scoop, and the company itself has grown from two employees in June to 18 at present.
Rolih explains that GoRout was one of the first non-medical startups housed in the BioBusiness Center's Accelerator and hopes to see similar growth in Rochester's entrepreneurial culture. "For me, it's all about being around peers," Rolih says. "I enjoy learning from others, regardless of the type of business or stage of startup they are in, and I enjoy sharing insights I've learned from the technology side of the business. As we continue to work toward the DMC vision, having more people around the table to share in the conversation will help us become a more diversified business community."