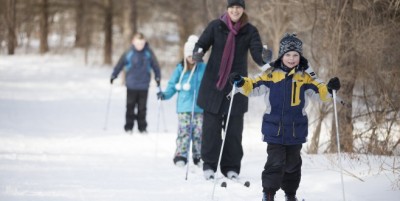 Winter is upon us! Rochester's two favorite cold weather events, WinterFest and SocialICE, draw thousands from the region who embrace tugging on long johns and snow boots and heading out into the elements to enjoy all the activities. Quality public spaces contribute to the health, happiness, and well-being of a community and the development of such spaces is a key focus of DMC. These events, taking place in the Heart of the City, continue to evolve and move us closer to making the DMC vision a reality.
SocialICE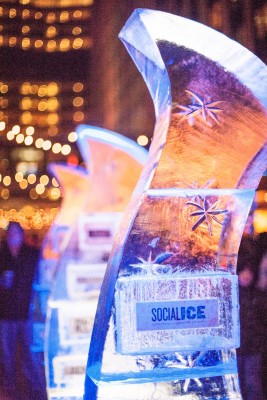 Entering its eighth year as Minnesota's largest ice bar, SocialICE kicks off on Thursday, February 18. This free event brings community residents and visitors together in the Heart of the City on the Peace Plaza in downtown. Each of the seven uniquely themed ice bars offers a signature drink they create just for the outdoor event. Among the heaters, lights, drinks, and music, this year's event boasts life-size ice sculptures of Paul Bunyan, Willy Wonka, the Incredible Hulk, and more notable characters.
"People will notice that there are a lot more places for photo opportunities this year," says Laura Engelman of the Rochester Downtown Alliance, including this year's new DMC photo booth. RDA has teamed up with the participating bars to offer prizes to winners of the weekend's social media campaign. Engelman says that to enter the contest, attendees simply need to post pictures from SocialICE to Facebook, Instagram, and Twitter and tag them using #SocialICE. At the DMC photo booth, share "what DMC means to me" by tagging your pictures with #dmcmn.
Laura Engelman of the Rochester Downtown Alliance (RDA) reported that SocialICE drew over 46,000 attendees in 2015. This year they hope to crack 50,000.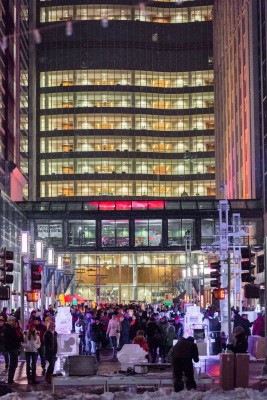 SocialICE runs Thursday, Feb. 18 from 5-9 p.m. and Friday and Saturday, Feb. 19 and 20 from 4-10 p.m.
WinterFest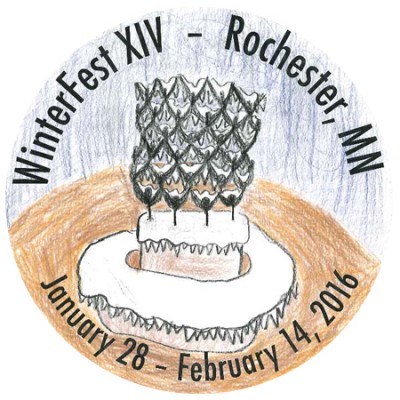 Rochester WinterFest kicked off Thursday, January 28, with a comedy improv event benefitting the Rochester Senior Center and the new "Mile of Mac & Cheese" fundraiser for Channel One. WinterFest combines fun indoor and outdoor activities for all ages and helps to raise awareness and funds for a multitude of area nonprofits.
"We are excited to bring back WinterFest staples like the Polar Plunge and Skating at the Oval, but we also look forward to introducing people to new events as well," says WinterFest volunteer Tracy McCray. The Polar Plunge will be held on Saturday, February 6 and draws large crowds of both jumpers and spectators.
With 26 events over 18 days benefitting 22 nonprofits, Rochester WinterFest offers something for everyone!
Don't stay inside waiting for winter to pass! Keep your cabin fever at bay this season and gather together to support these and other great events taking place in Rochester's own backyard.