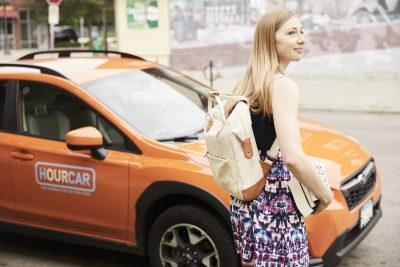 From a successful bike sharing program to this summer's pilot launch of Lime Scooters, Rochester is embracing the idea of ridesharing in the community with cars now being added to the mix. A new car-sharing option is set to launch in Rochester on December 9, 2019. This comes after the Rochester City Council approved a new agreement last month with the Saint Paul-based nonprofit car-sharing service HOURCAR.
The service will allow drivers to rent one of five cars on a short-term basis. Those cars will be parked at different locations around downtown Rochester. Drivers, once approved for an HOURCAR membership, will be able to reserve a car online. The driver can borrow a car for anywhere from 30 minutes to 72 hours and is asked to return the car to the same place where it was originally parked. As demand increases, HOURCAR plans to another five cars to the Rochester fleet over the next three years.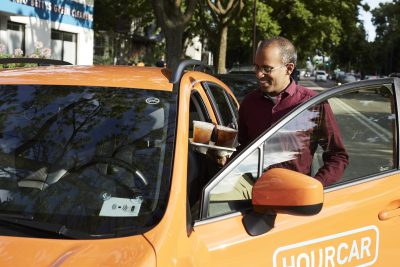 The addition of HOURCAR to the area is another step forward in the city's and Destination Medical Center's goal to reduce congestion associated with the number of single occupancy vehicles coming into downtown Rochester daily. This program will increase use of public transit, walking, and biking and provide residents with more affordable short-term transportation options.
For those already living downtown, it will be more feasible to not own a car and to borrow an HOURCAR as needed. Businesses can also use the service to help employees travel to offsite meetings. A reduced number of cars coming downtown will relieve traffic congestion and parking demands in surrounding neighborhoods.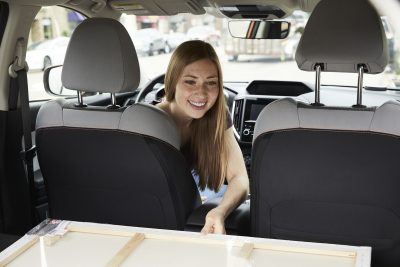 HOURCAR will also provide environmental benefits. "Fewer cars making daily trips means fewer greenhouse gas emissions, safer streets, and reduced air pollution," said Kevin Bright, Director of Energy and Sustainability for Destination Medical Center Economic Development Agency and the City of Rochester.  "One of the carshare cars could replace up to 15 single occupancy vehicles."
The HOURCAR hubs will launch at these locations:
Third Street Parking Ramp (3rd St SW & 1st Ave SW)
Second Street Parking Ramp (2nd St SE & 1st Ave SE)
Ramp 6 (E Center St & 1st Ave SE)
People's Food Co-op (519 1st Ave SW)