On Friday, August 3, the Mayo Civic Center will be fueled with fist-pumping, high energy excitement, as Stationary Astronaut – a local philanthropic event and media group – introduces a first-time opportunity in Rochester, Minnesota that is designed to motivate, challenge, and make you laugh.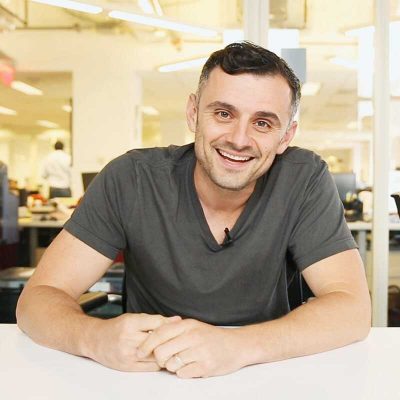 #GetMeGaryVee will feature nationally known speaker, serial entrepreneur, and branding guru Gary Vaynerchuk for what event planners are calling the first in a series of "anti-conferences" they are dubbing the "Meeting of the Minds."
Vaynerchuk is a CEO, venture capitalist, New York Times bestselling author, and an early investor in businesses such as Twitter, Tumblr, Venmo, and Uber. He is currently the subject of DailyVee, an online documentary series about life as a CEO and public figure in today's digital world, and the host of #AskGaryVee, an online Q&A show that offers business advice to followers.
Nick McLaughlin, the founder of Stationary Astronaut, says the event offers attendees a chance to gain conference-style knowledge without having to leave their hometown. "We don't want people to feel they have to travel to a weekend-long conference to gain knowledge from a world-renowned speaker," he says. "Our long-term vision is to turn the 'Meeting of the Minds' into the 'millennial' version of a Ted Talk." Though he stresses that people of all ages will enjoy and benefit from attending the unique event.
Vaynerchuk will touch on a variety of topics during his lively and engaging presentation, including effective branding, voice technology, the power of podcasts, and more. "We want Rochester to be a hub for knowledge," McLaughlin explains.
Joining Vaynerchuk on stage is Netflix comedian Theo Von, who caught his big break on MTV's Road Rules and can now be heard on his top weekly comedic podcast "This Past Weekend."
Stationary Astronaut will unveil the next event in the "Meeting of the Minds" series on August 3.
————————————————————————————————————————————–
What: #GetMeGaryVee
When: Friday, August 3, 2018
Time: 6:30 p.m. for regular ticket holders; 5:00 p.m. for those with Executive Dinner tickets
Where: Mayo Civic Center
It's not too late. Get your tickets today by clicking here.