Workforce needs continue to grow in and around the region, and the incoming president of Rochester Community and Technical College (RCTC) is dedicated to helping meet those needs.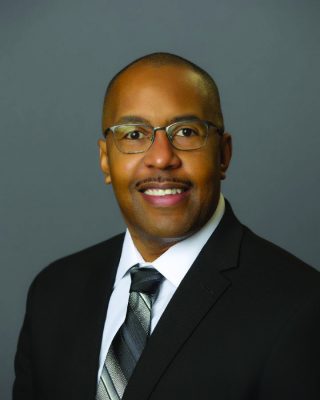 Jeffery Boyd, former provost of the Norfolk campus of Virginia's Tidewater Community College, began his new role as the 17th president of RCTC, Minnesota's oldest community college, on July 1.
Boyd's dedication to career and technical education and advocacy for the role it plays in growing a strong and prosperous workforce aligns directly with the goals of the Destination Medical Center (DMC) initiative. Learn more about his journey to RCTC and why he feels Rochester is "a city on the move."
DMC: What path brought you to your current position with Rochester Community and Technical College?
Boyd: My path began as a community college student and graduate. My community college degree has been foundational in my professional journey. From police officer to community college positions including coordinator of student retention, associate dean, dean, campus provost, and president. The path and power of community colleges are amazing and life-changing.
DMC: What are some of your top priorities in your position over the next year? 
Boyd: My top priorities are to sustain and build relationships and partnerships, both internally and externally. I will concentrate on becoming fully acclimated to the community and region.
DMC: What do you feel sets Rochester apart from other cities? 
Boyd: Rochester is a dynamic, multicultural, and innovative city. It is a city of compassion and home of the world-renowned Mayo Clinic, which sets Rochester apart from other cities.
DMC: Why is the Destination Medical Center initiative so important to the future of Rochester and RCTC?  
Boyd: As the DMC website states, this initiative is truly in the middle of everything: education, innovation, investment, medicine, growth, recreation, health, culture, and community. Individually and collectively, DMC will affect the future of each of us much more than we can assess at this time. For RCTC, we are major players in almost every initiative mentioned. We will strive to stay in sync with current and future educational and workforce development needs by preparing a skilled workforce: our students.
DMC: What advice would you give to someone thinking about building a life, starting a career, or raising a family in America's City for Health?
Boyd: My advice is: start packing. Rochester is a city that is on the move, with numerous career opportunities, low unemployment, and ranked high as one of the best places to live. Rochester is a city with a true sense of pride and energy, a great place to work, live, and raise a family.