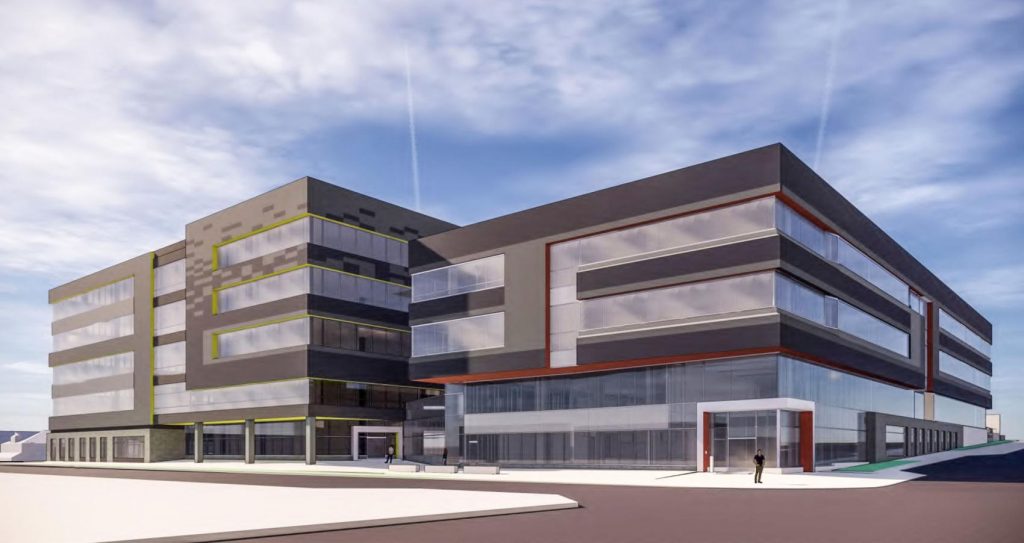 Mortenson has submitted plans with the City of Rochester for a new development – Two Discovery Square – adjacent to its One Discovery Square life science building in downtown Rochester, MN. This news comes as global tenants continue to be announced in One Discovery Square, including most recently, Philips and Boston Scientific.
The proposed five-story, 124,000 square foot building furthers Mortenson's bioscience, research and collaboration vision within the Destination Medical Center (DMC) Discovery Square subdistrict.
"One Discovery Square, highlighted by a number of recently communicated tenant announcements, has been a terrific success," said Brent Webb, Mortenson Development Manager. "For that reason, we remain bullish on the future of the Discovery Square subdistrict. The Site Development Plan we submitted is evidence of that optimism and confidence, and it will be a positive step toward advancing the project once approved."
"One Discovery Square is a great example of the DMC plan playing out in a very successful way – as a catalyst and economic generator to attract new businesses and jobs," said Lisa Clarke, DMC Economic Development Agency executive director.  "This success compels new developments in the Discovery Square subdistrict. We look forward to these discussions as Discovery Square continues to grow."
Mortenson will share its vision for Two Discovery Square with the DMC Corporation board of directors at its September 26 meeting.