It's no secret to residents of Rochester and Minnesota that both the city and state are great places to live and work, but recently the nation itself took notice. A flurry of national accolades this year have bolstered Rochester and Minnesota into the spotlight, reinforcing the importance of and need for efforts like Destination Medical Center (DMC).
This past May, the consumer financial website NerdWallet listed Rochester as the country's best midsize city for women in the workforce.
Shortly thereafter, an article by corporate development magazine Site Selection followed, highlighting DMC in a story and referencing CNBC's 9th annual list of America's Top States for Business in which Minnesota was ranked No. 1.
Then, just this month, Livability ranked Rochester No. 1 on its Top 100 Places to Live list.
Rochester's push for sustained development is making waves across the nation. And, while we mostly tend to read and hear about the major organizational efforts required to achieve a collective vision like DMC, we recognize that the efforts taking place at grassroots levels across the community are often where its residents can have the greatest impact and make the biggest contributions.
Meet Carey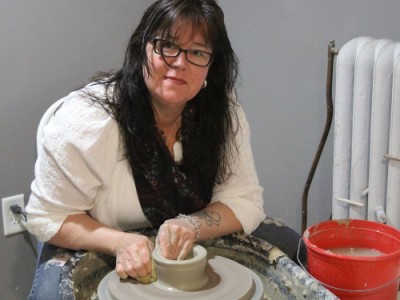 After nearly two decades of moving around the country for her former employer, Carey Shanahan finally decided to put down roots and build a life in America's City for Health. Shanahan bought a house. She became manager of the People's Food Co-op (PFC). She renovated and reinvested in her pottery business, EarthBound Designs Pottery Studio. She is working to foster the art scene in Rochester.
"I really think Rochester has a future with DMC," said Shanahan, who owns Earthbound Design Pottery Studio, in addition to being a PFC manager. "We're starting to get more diverse and eclectic and become more connected with people who are interested in art."
Together with friend and co-manager, Ethan Schandelmeier, Shanahan organized the biannual PFC Rochester Staff and Member Art Fair. Last weekend, thirteen PFC members and employees — with ages ranging from 18 to 74 — proudly displayed their talents at the event.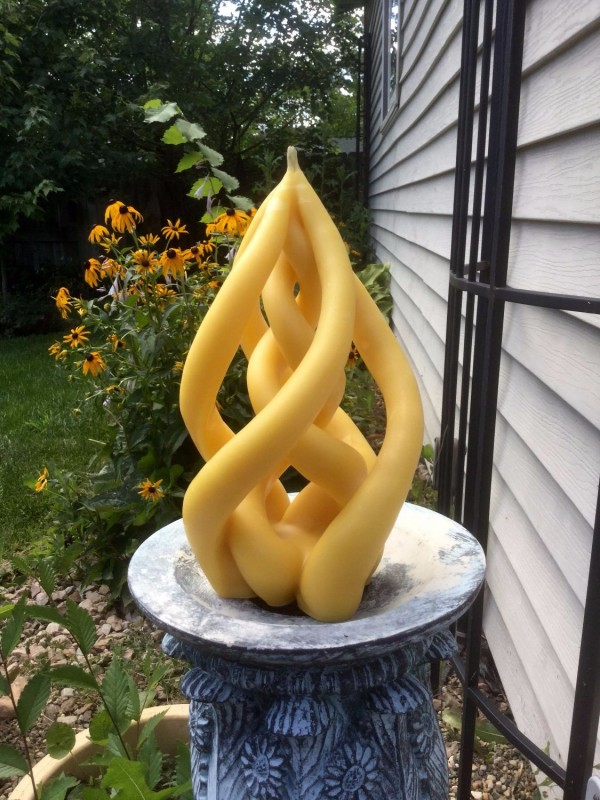 "This is a way for them to showcase their work, and it's free for them to set up," Shanahan said. The art fair was well attended, and the featured artists generated a lot of buzz. "We had a lot of people come through and say, 'Wow, I didn't know there were so many talented artists in Rochester!'"
Enhancing the arts and cultural offerings available to residents and visitors of Rochester is a very important component to DMC's vision of creating a destination city, and Saturday's art fair was a great example of an event that was organized by the community, engaged the public, and supported the local economy through the arts. What could be better?