In every success story, you will find someone who has made a courageous decision. – Peter F. Drucker
DMC's mission to attract people, investment opportunities, and jobs to Rochester is reflected in the entrepreneurial spirit of our community. Several of those entrepreneurs were honored at the third annual RAVE (Recognizing, Awarding, and Valuing Entrepreneurs) celebration in November.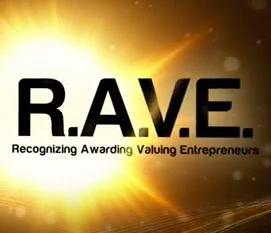 Hosted by the Rochester Area Economic Development, Inc., known locally as RAEDI, the event welcomed 200 guests and over 75 entrepreneurs.
The honorees recognized during this year's event included:
"The program recognized start-ups from Rochester, Winona, and Stewartville," says Heather Holmes, Vice President of Marketing for RAEDI. The group also honored Rachelle Oribio with the first ever RAVE Warrior of the Year Award and brothers Jim, Philip and Peter Conway with the RAVE Lifetime Achievement Award. "The opportunity to share the honoree's stories of talent, grit, and determination was truly humbling and gratifying."
Our community has always been known for its innovative thinking and creative spirit. We want to feature your story of innovation or entrepreneurship! Email us at

[email protected]

today.