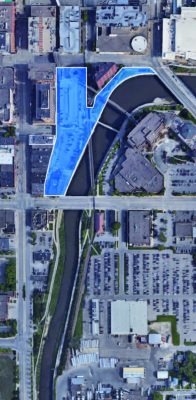 The flood-prone waterway of the Zumbro River in Rochester, Minnesota has mainly served a utilitarian function as little more than a tightly contained stormwater pathway running through downtown, with the buildings along its banks oriented away from it.  In short, the Zumbro has not been seen first and foremost as an attractive and vital natural resource for Rochester's quality of life.
Now, however, the City of Rochester and Destination Medical Center (DMC) are soliciting ideas from private developers for Riverfront Re-Imagined, in which they are seeking a broad range of redevelopment proposals on how to build out 2.5 acres of key riverfront property now owned by the city.
The site along the Zumbro's west bank couldn't be more strategically located to accomplish the goal of providing a vibrant new role for the river in Rochester's future. The northerly end begins just across 2nd Street SW from the Rochester Public Library, then hugs the river as it curves to the southwest and finishes up at the 4th Street Bridge.
It currently holds a city-owned parking ramp and a retail building which could be razed as part of any redevelopment effort. The site was previously considered for a massive mixed-use project which ultimately failed to materialize; it's indeed a spot that presents some difficult and costly challenges for most private builders.
City leaders, however, have remained optimistic about its potential partly because of its location within the DMC's Waterfront Sub-District. This designation gives potential developers access to unique financial assistance tools which can in turn be leveraged to elicit a truly transformative project for the Zumbro riverfront.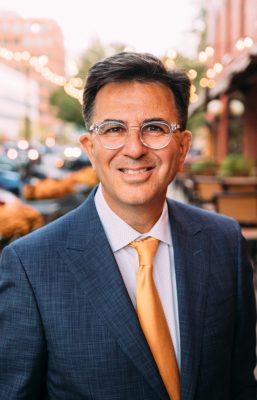 But what would a "transformative" riverfront project really mean for downtown? Whatever form it may ultimately take, its main goal will be to transform the historic neglect of the Zumbro into a new recognition of its role as a vital city amenity, according to Patrick Seeb, director of economic development and placemaking for the DMC Economic Development Agency.
"Like a lot of cities, Rochester turned its back to the river, and the real transformation here will be to start thinking about the river as a 'front door' to the city," he said. "There will be a lot of different interpretations of what that could physically look like, but at least to begin with, it's really about the concept of seeing the river as an access point to the natural environment and as a natural asset."
That's a bit hard to imagine at present because the Zumbro has been so tightly shoehorned into a series of high concrete containment channels designed to prevent flooding, but Riverfront Re-Imagined is looking to change that perception.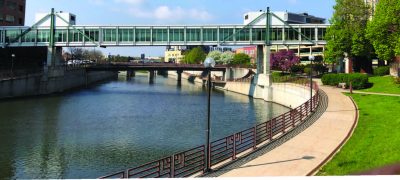 "What we want to do with this site is to establish it as the gateway into a broader, city-wide system of natural amenities," Seeb added. "The Zumbro in downtown is the convergence point for a number of streams and creeks flowing in from the neighborhoods, and Rochester already has a strong recreational bike trail system built along those watersheds. It's well-used and connects a lot of the city, but downtown has always been walled-off from it due to the flood control system."