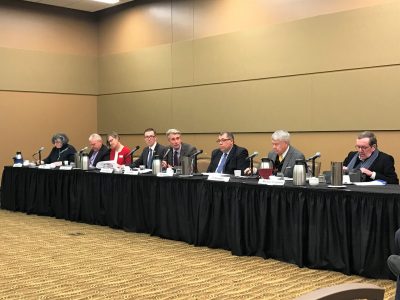 The Destination Medical Center Corporation (DMCC) Board wrapped up its final board meeting of 2019, applauding the many accomplishments this year, with several major projects completed or nearing completion and new projects approved.
"Decisions made just a few years ago have created economic impact today," said DMCC Board Chair R.T. Rybak. "This activity demonstrates that our early efforts to catalyze the development market and accelerate the momentum of Rochester's economy of innovation and discovery are paying off in real time."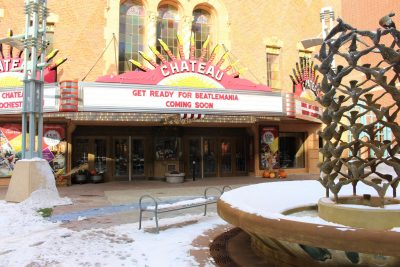 One project supported by Destination Medical Center (DMC) is the renovation of the historic Chateau Theatre. Carrie O'Keefe, director of business development of Exhibits Development Group (EDG), the manager and operator of the Chateau Theatre, announced November 23, 2019 as the public opening for the Chateau and the Minnesota premiere of The Magical History Tour – A Beatles Memorabilia Exhibition.
"The importance of the Chateau Theatre to the Rochester community can't be understated," said Lisa Clarke, DMC Economic Development Agency (EDA) executive director. "The Chateau has a long history of providing memories for all ages and this rebirth will continue that tradition."
DMCC Board members were provided highlights of workforce participation among targeted businesses between April 2017 and June 2019:
Construction work performed by minorities totaled 12.7% (goal 4%).
Professional services and construction work performed by women totaled 32.8% (goal 6%).
DMC projects include a prevailing wage requirement. To date, the average base hourly rate for construction work on DMC projects is $39.11 plus fringe benefits. This equates to an average annual salary of $80,000 plus benefits.
Construction workers residing around Rochester earned more than $13 million of wages paid on DMC projects.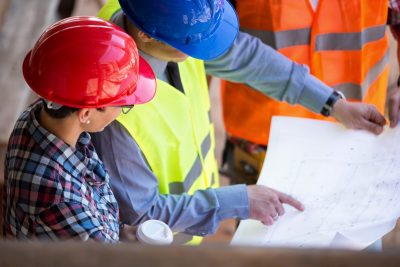 Looking ahead, DMC will focus on building capacity of targeted businesses located in southeastern Minnesota, promote trades careers to under-employed, women and youth and learn best practices for recruiting and training workforce.
The DMCC Board also approved a five-year development plan update to be completed by DMC EDA staff over the next year.
The first DMCC board meeting of 2020 is scheduled for February 6 at the Mayo Civic Center.