Got an idea you'd like to share?
The DMC Discovery Square Investors & Innovators Forum is the perfect venue for start-ups, spin-offs, and experienced entrepreneurs to pitch their pioneering ideas, technologies, or solutions.
Now in its second year, Destination Medical Center (DMC) will bring together investors and innovators from around the state to foster conversation, encourage collaboration, and grow partnerships in hopes of advancing healthcare at the 2017 Investors & Innovators Event on Tuesday, October 10.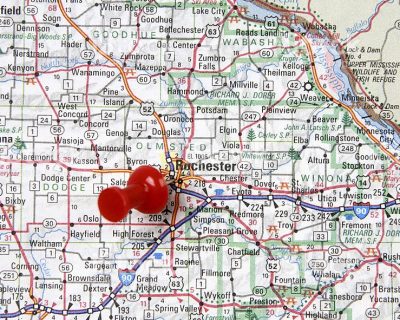 The Discovery Square Investors & Innovators Forum will run from 1:30 – 4:30 p.m. in the Riverview Suites at the Mayo Civic Center in downtown Rochester. The forum will showcase a series of innovator pitches and presentations plus an investor panel scheduled to include Pam York of Gopher Angels, Chris Cleary of Medtronic, and Kathleen Tune with Cross River Healthcare Partners. Panelists will share details about the qualities they seek as they consider businesses in which they'd like to invest. Finally, Lee Jones with Rebiotix and John Santini with Vergent Bioscience will also share their experiences bringing products to market.
After the forum, there will be a reception hosted by the Mayo Clinic Center for Individualized Medicine from 5:00 – 7:30 p.m. Here, attendees can connect with innovators, investors, industry executives, venture capitalists, philanthropists, key opinion leaders from academia, and key Mayo leadership to explore opportunities for collaboration.
"Emerging companies should consider capitalizing on this rare opportunity to pitch efforts they're working on with a like-minded audience," says Chris Schad, Senior Strategy Consultant for DMC. "We are looking forward to hearing their stories."
Up to 10 companies will be selected for a five-minute presentation during which they will describe their product, idea, or innovation, their value proposition, their competition and where they are in the process of bringing that product or idea to market. Presenters will also be given time for Q&A with the audience.
If you're interested in presenting, email [email protected] by Monday, October 2 with your responses to the three selection criteria listed above.

While you're in town, don't forget to register for the 2017 Individualizing Medicine Conference that begins Monday, October 9.