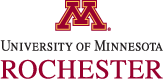 When the University of Minnesota Rochester (UMR) opened its doors nearly ten years ago, it created a truly one-of-a-kind learning experience. Hands-on engagement with some of the top medical professionals in the world has allowed students to play a key role in the ever-changing world of healthcare. Having students in the Heart of the City has brought a vibrant energy to the community.
UMR is an anchor in the DMC Development Plan for the Recreation District and lies adjacent to Discovery Square. These sub-districts will drive the future of biomedical, research, education, and technology innovation in both the region and the state.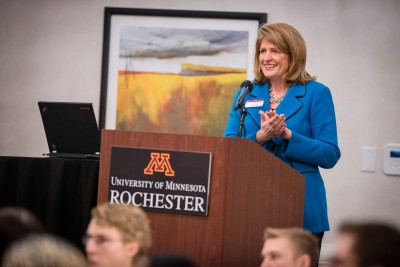 Dr. Lori Carrell is UMR's Vice Chancellor for Academic Affairs and Student Development. Together with the leadership at UMR, Dr. Carrell is working to leverage the assets of America's City for Health – from buildings and infrastructure to relationships and knowledge – to enhance learning and development of UMR's students. DMC sat down with Dr. Carrell to reflect on her time at UMR so far.