Downtown development received top billing at the most recent meeting of the Destination Medical Center (DMC) Corporation Board of Directors.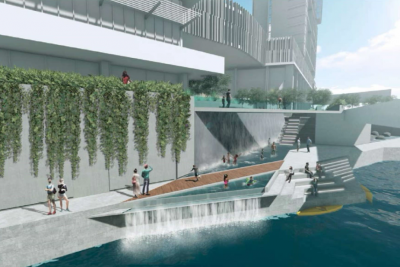 Abu Dhabi-based Bloom Properties gave an update on a mixed-use project that will be anchored in the Downtown Waterfront sub-district. The $180-200 million project will include residential, hospitality, and retail space, as well as space for outdoor concerts and ice skating.
Board member and former Minneapolis Mayor R.T. Rybak called the proposal "a home run," saying it meets a lot of the DMC's goals for housing, retail, and community spaces.