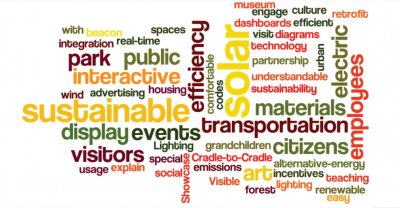 Sustainable development is essential for economic growth and a key priority of the DMC initiative. Improving community health, exploring alternative modes of transportation, and reducing consumption of water, waste, energy, and emissions are just a few of the goals outlined in the DMC plan.
But these goals cannot be achieved by a single person or organization. To achieve a sustainable future for America's City for Health, it will take an informed and engaged community working together.
DMC is launching a monthly speaker series to help initiate a community-wide conversation about sustainability.