Presented with an opportunity to help unravel the mystery of the devastating heart disease hypoplastic left heart syndrome (HLHS), Mayo Clinic's IMPACT program recently attracted more than 130 college students and faculty to Rochester, Minnesota to present their unique solutions to this critical healthcare challenge.
Making an impact on more than medicine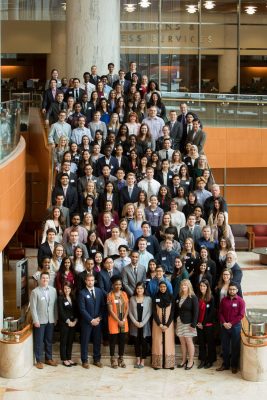 IMPACT (Innovative Minds Partnering to Advance Curative Therapies) is a unique program developed by Mayo Clinic researchers and designed by Dr. Katie Campbell during her graduate studies at Mayo Clinic College of Medicine and Science. Each year, real-world challenge questions are presented to teams of undergraduate students from 30 different state, community, and private universities and colleges.