Innovation is at the heart of Rochester's entrepreneurial spirit and the vision of DMC. And while Rochester is undoubtedly a city focused on health and wellness, having a diverse workforce is critical to a strong and prosperous community.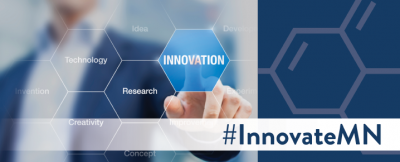 Our state's leaders have also recognized the importance of fostering innovation. Earlier this week, Lt. Gov. Tina Smith and the Department of Employment and Economic Development (DEED) launched #InnovateMN, a digital campaign to highlight original businesses throughout the state and help connect them with state funding.
Lt. Gov. Smith and DEED's Commissioner, Shawntera Hardy, said the campaign will celebrate emerging technologies and discoveries in Minnesota by sharing stories of businesses and startups on the leading edge. With Minnesota ranking annually among the top five states in new patents, those stories are plentiful. "Innovation is embedded in our identity," says Smith.