Nature, connectedness, and accessibility.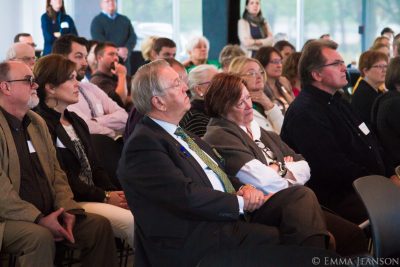 In twenty minutes, those are the three words more than 100 Rochester community members settled on to describe what they believe makes a healthy city.
The rapid-fire brainstorming event was part of a Community Conversation About Prototyping, a public event hosted by Destination Medical Center, Rochester Downtown Alliance, and the Rochester Art Center. It featured Our City co-founders and prototyping festival organizers Ray Boyle and Jake Levitas.