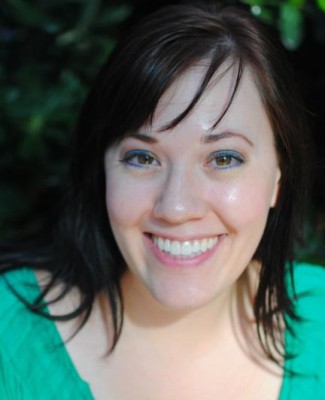 My husband I and moved to Rochester over 5 years ago from Colorado Springs. My husband's family lives here in town and due to unfortunate job loss in Colorado, we decided to move (back) to Rochester. Before we left Colorado, I made up my mind that I would work at Mayo Clinic. Fortunately, I was hired on after two years of contracting with Mayo. It's been the best place I've ever worked! Compared to my previous jobs "in the real world" the opportunities, growth, education, research and care here are unsurpassed. I am blessed to be here, but find myself wondering when I can leave because of the lack of development and untapped potential in Rochester. Luckily, there is the DMC initiative and it passed! I'm excited to see the city grow into its fullest potential and continue to draw in the worlds' best and brightest while giving those of us who live here a reason stay.
Coming from a city of nearly 1 million people, moving here ended up being quite a change. Because of the reputation of Mayo Clinic, my expectations of Rochester were high. I figured there would be great shopping, restaurants, museums, a university, lots of activities, etc. I was sorely disappointed. While there are a few good restaurants (that aren't expensive) and a few good shops, the rest leaves the community to be desired. It struck me as very odd that a community with so many different types of people, visitors from around the world and a world class health care facility seemed to exist in a sleepy, small town. While that may be the attraction for some, for many of us who live here and would like to stay, this presents a problem. If you don't work at Mayo, IBM or a successful enterprenuer, there doesn't seem to be much opportunity for growth. There is no major university here besides satellite campuses with a limited number of degree offerings, no museums, no zoo, small town retail, and a limited number of restaurants. Chick-Fil-A, Q'doba, Texas Roadhouse and Red Robin, where are you? Sephora, West Elm and Pottery Barn, please come to Rochester! How is the community expected to grow or advance? Why would anyone want to stay if opportunities are slim? While I love new experiences, I don't want to always have to go to the Twin Cities to do that. I would rather spend that time and money in my community. I have several friends with great business ideas but are afraid to "venture out" because they feel Rochester doesn't have that kind of market and sadly, they're right.
My generation is the future. We're young adults, young couples and young families who want the best for our future and our children. Connecting with the community is important. DMC is a shining light for prosperity, growth, jobs, stability, education, and advancement in a small town; a diamond in the rough. I'm grateful for the vision of the community leaders for a Rochester Master Plan for growth to keep this community thriving. I'm now feeling excited to be in Rochester during this time to live and contribute to its vision for growth. I plan to help with vision and direction of DMC not just because of my place of employment, but mainly because I want to see the untapped potential of this wonderful community come to fruition. Join me and many others as we go on this journey together!
What kind of potential do you see in Rochester's future? Share your thoughts through the comment feature below.
Tia Calvert is a Media Analyst in the Creative Media Department at Mayo Clinic