An afternoon of uplifting presentations put a spotlight on the strong entrepreneurial ecosystem throughout the region at the 2020 Destination Medical Center Assistive Tech Challenge Virtual Pitch Competition. The competition on June 2 showcased 10 teams with innovative solutions to facilitate greater independence for people with disabilities.
RecruitABLE IDD from Bethel University of Saint Paul placed first in the Open division and pitched a job platform designed to connect people with disabilities to jobs that fit their unique skillsets and personalities and a tool to help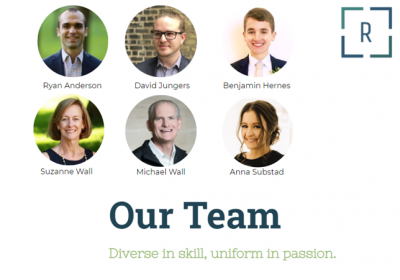 employers seeking to hire individuals with disabilities. Team members include Benjamin Hernes, a senior at Bethel University, and Anna Substad, a Bethel University Nursing graduate.
"We'd like to express our gratitude and excitement in terms of assistive tech," said Hernes. "Each contestant, judge, and viewer who showed up at the pitch sent the message that we care deeply about assistive tech, and that is really exciting for us. We're excited to move forward with RecruitABLE and can't wait to continue working towards our goals of equality and inclusion."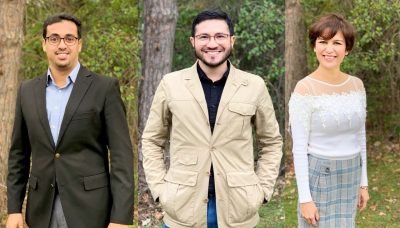 BMW Gait from Western University of Ontario placed Second in the Open division for its invention, a 360-degree rotational wheeled-walker capable of providing sensory-cognitive feedback on the gait/standing performance of the user.
"Participating in the 2020 DMC Assistive Tech Challenge Virtual Pitch Competition was an exciting opportunity for us to pitch our idea and connect with innovators in the Assistive Technology field," said Wagner de Souza Silva, a member of BMW Gait. "It was amazing to see so many enthusiastic teams, passionate about their ideas, and making such a difference for present and coming generations. Following the competition, we are even more confident that the future hides amazing solutions that will significantly improve people's quality of life."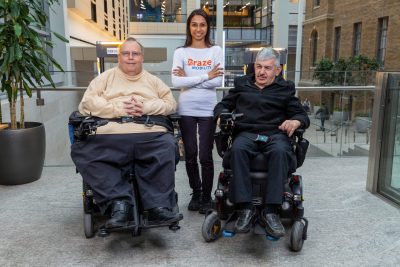 Braze Mobility from Toronto placed First in the Professional Division for its patent-pending blind spot sensor system that can transform a wheelchair into a 'smart' wheelchair that automatically detects obstacles and provides multi-modal alerts to the driver. Dr. Pooja Viswanathan, co-founder and CEO pitched the product. Other team members include Namit Sharma, Dr. Alex Mihailidis and Madeleine Rawling.
"The DMC Assistive Tech Challenge was a great virtual experience," said Viswanathan. "It was incredible to see so many companies working on assistive technologies that will impact millions of lives. Braze Mobility will be using the prize money to help accelerate development of sensor technology that will enable safe and independent wheelchair navigation."
SayKid from Minneapolis placed Second in the professional division. SayKid is a voice technology company that developed a screenless, play-based learning platform in the form of a plush toy. The toy makes learning more accessible for kids that are hard to reach while building language and social skills that are difficult to teach.
"SayKid's screen-less, play-based learning platform doesn't just make technology more accessible for kids with different abilities – it makes technology more accessible for all kids," said Crosby.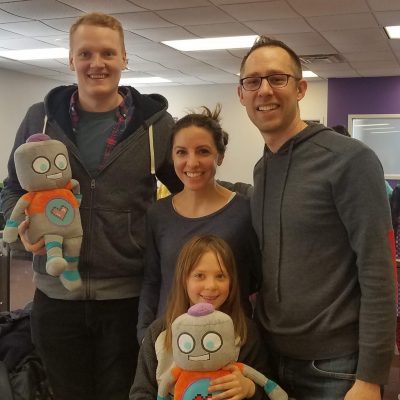 Attendees voted on a People's Choice, which was awarded to Braze Mobility.
First place teams in the Open and Professional divisions were awarded $5,000. Second place teams received $2,500. The People's Choice winner received $500.
The teams represented locations from throughout the United States and Canada, including Minnesota, Florida and Toronto, and universities including Bethel University (Saint Paul), St. Mary's University (Winona), University of Iowa, University of Wisconsin-Madison, and Western University of Ontario.
"All the teams' presentations made the job of our judges very difficult," said Chris Schad, director of business development at DMC's Discovery Square. "The ideas and innovations they presented made it clear that the spirit of entrepreneurism surrounding assistive technology is very strong."
The event also featured a live interview with winners of the inaugural Assistive Tech Challenge. Maddy Kennedy, managing editor and founder of Minne Inno, interviewed Stan Alleyne from Vitals Aware Services, Samantha Grover from Cookable Kitchen and Sebastien Tavenas from Mobility 4 All about their success, progress and challenges following the 2018 competition.
The Assistive Tech Challenge is supported by Advanced Tek, BioSig Technologies, Colliers International, Fredrikson & Byron, P.A., Home Federal Savings Bank, Mayo Clinic Office of Business Development, MaxAbility, Rochester Home Infusion, Kabara Institute, Saint Mary's University of MN and Southern Minnesota Initiative Foundation.