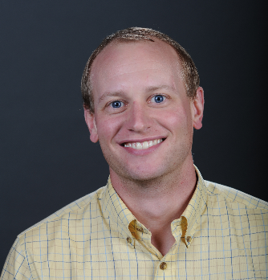 2018 is just around the corner. And whether you see New Year's Day as an arbitrary date or resolve to undo all the bad habits you've developed during 2017, the New Year presents an opportunity for each of us to take inventory of our lives – and our impact on the environment.
DMC Economic Development Agency Energy and Sustainability Director Kevin Bright shares some simple ways to live more sustainably in the coming year.
In the home
Conduct a comprehensive home energy audit. Bright says most utility companies offer the service for a nominal fee. The audit gives homeowners a better idea of how to prioritize home projects to reduce costs over the long term.
Replace lighting in your home with LED lighting. Lamp color, dimmer functionality, and other features can all be achieved using today's LED technology.
Install a programmable thermostat. These incentive-eligible thermostats typically cost around $25 each and can reduce your heating bill by 1% for each degree your thermostat is lowered during an eight-hour time period.
Replace your showerheads. Install a 1.5 gallon per minute (GPM) showerhead. While they weren't initially well-received by customers, Bright says low-flow, WaterSense-certified showerheads have been proven to conserve water, ensure quality, and adequately remove shampoo from one's hair.
Replace your sink aerators. Install 0.5 GPM aerators on your bathroom sinks and a 1.5 GPM aerator for your kitchen sink.
Minnesota Energy Resources offers its residential customers free water conservation kits that include low-flow showerheads as well as kitchen and bathroom faucet aerators.
At the office
Implement a temperature policy. Keep the temperature in your office set at 69 degrees Fahrenheit in the winter months and 75 degrees in the summer.
Install a sustainable water dispenser. Encourage use of reusable water bottles and do not offer single-use plastic water bottle for purchase.
Conserve energy.

Purchase only ENERGY STAR equipment or EPEAT certified equipment.
Reduce light intensity on computer screens.
Use task lights instead of overhead lights
Shut down computers and printers at night (or at least activate sleep mode).

Save paper. Bright says paper waste in offices is significant! Encourage employees to use double-sided printing whenever possible, print only when necessary, reuse or recycle any waste and purchase recycled paper.
Start an office composting program. Food waste is not far behind paper. Implement a composting program to help minimize excess garbage. 
Spread the word! Share what you're doing to reduce waste in your office and get others to do the same. Each of us can make a difference by reducing, reusing, and recycling in our homes and offices.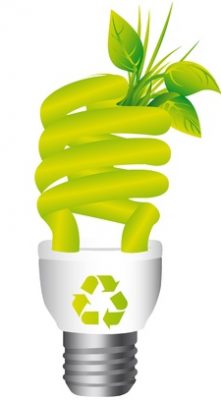 Bright says he understands the demands each of us faces for our time and attention. "Fortunately, these are all quick installations and relatively inexpensive measures aimed to help you save at home or at work," he says. "Just try one and see how it goes!"
To learn more about sustainability in the DMC District and throughout the City of Rochester, join us for the monthly DMC Sustainability Speaker Series.  This month's event – "Net Zero Buildings in Minnesota: Can be it done?" – will be held on January 10, 2018 from 12-1 p.m. at the Rochester Public Library (Community Room B, second floor).