The City of Rochester and Destination Medical Center Economic Development Agency are inviting developers to submit proposals for a potential affordable or mixed-income housing development to be constructed in the air rights above a new city parking ramp.  This development project is the first of its kind for the City of Rochester.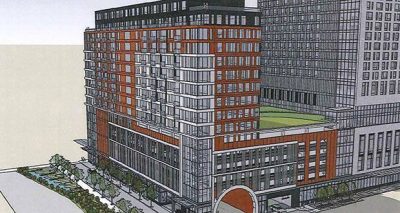 The City is seeking an affordable or mixed-income housing development that provides for 50 percent or more of the units to be at rents affordable to persons at 60 percent of the area median income.
"The City of Rochester is especially proud of this parking ramp project given the opportunity to work with the development community to create more affordable housing in the downtown, says Terry Spaeth, Rochester Assistant City Administrator.  "We look forward to the creative ways in which a developer may approach this project.  We know that providing affordable housing is vitally important to the City's success."
A successful development project will promote the ideals of smart growth to create the following:
Provide affordable housing opportunities for persons at 60 percent area median income desiring to live close to employment, shopping, entertainment, without the necessity of relying on an automobile

Encourage the most efficient use of the downtown location

Establish a quality of sustainable design that will set a standard for future development in the area and integrates well with the current facility

Create a project that contributes to the goal of a walkable downtown

Implement innovative solutions/alternatives to address and reduce parking demand
"Workforce housing is a critical component of the Destination Medical Center (DMC) strategy as we continue to create a viable urban core for Rochester," adds Lisa Clarke, executive director, Destination Medical Center Economic Development Agency. "This parking ramp is a DMC-funded ramp and the potential to develop a mixed-use project is an excellent opportunity to meet multiple needs – parking and housing – in downtown Rochester."
The deadline to submit proposals is June 14, 2019.