Pilot Project Employs "Community Co-Designers" to help plan Discovery Walk design concepts in Downtown Rochester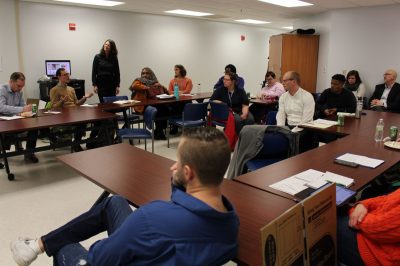 Destination Medical Center and several community partners are working together to ensure that more diverse voices are included in the design of public spaces, policies and programs.
Kevin Bright, director of energy and sustainability for Destination Medical Center Economic Development Agency and the City of Rochester, is leading the effort in partnership with Jess Roberts, Affiliate Researcher at the Minnesota Design Center at the University of Minnesota. A steering committee comprised of several community organizations helped to develop the initiative.
The steering committee chose to pilot this new approach on the design of Discovery Walk, a planned linear parkway along 2nd Ave SW from Annenberg Plaza to Soldiers Field Park.
"We found that sometimes the people that are most impacted by projects, programs and policies are not part of the design process," said Kevin Bright, director of energy and sustainability for Destination Medical Center and the City of Rochester. "The framework we developed creates formalized opportunities for power-sharing and shared decision making. This, in turn, leads to healthier and more equitable public spaces."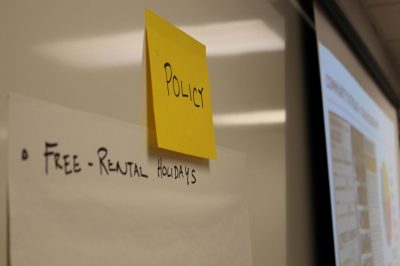 The committee selected a group of seven "co-designers" to help guide the process of designing Discovery Walk. The co-designers were chosen to represent perspectives and communities not typically part of decision making and the design process of public spaces. For example, co-designers provided insights from Vietnamese, Sudanese, Muslim, and student communities, as well as communities dealing with brain injuries and mobility challenges.
At a series of four workshops held throughout early 2020, the co-designers offered feedback from their own experiences as well as the results of conversations with their communities.  Representatives from the Discovery Walk design team lead by Coen+Partners attended each session and listened to the co-designers' ideas, so that those principles can be incorporated into the final Discovery Walk design and operations.
"What we really like about the co-design team is it opens up conversations that we wouldn't have otherwise in the design process," said Britton Jones, Coen+Partners project manager. "Having this immediate group to have these meaningful conversations is really nice."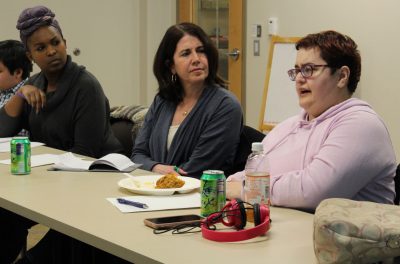 Coen+Partners will continue to work with the co-designers throughout the Discovery Walk final design process.
"It's very eye opening to see the myriad of perspectives that are available in our community that I never get to hear about and I don't think the majority of the designers and the planners get to hear about either," said Lap Nguyen, a recent graduate of John Marshall High School and one of the seven co-designers.  participants. "It's very empowering and enlightening."
"It was really thrilling for me to see the codesign project come to life because I have a firm belief that we overemphasize our reliance on learned expertise while underemphasizing or deemphasizing lived experience when really it's lived experience that's the crown jewel of any project," said Dee Sabol, Diversity Council executive director and a steering committee member.
The steering committee believes this process can serve as a model for future projects in Rochester and Olmsted County and lead to greater health and equity in design and policies.