The DMC vision is progressing as each of the sub-district's distinctive personalities is beginning to evolve. Heart of the City, for example, serves as the place where health care intersects with hospitality and retail, the Downtown Waterfront looks to transform the perception of Rochester from a medical campus into a vibrant destination, and St. Marys Place becomes a monumental gateway at one of the primary entry points into Rochester.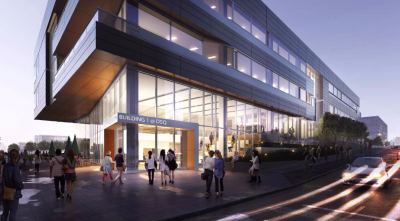 Lately, though, it's Discovery Square that's making the news.
Discovery Square consists of a 16-block area in downtown and is a keystone of the DMC economic development initiative and the new address for the future of life science, research, education, and technology innovation.
The details and location about the first life sciences research building to be built in Discovery Square were recently released. The complex, being developed by Mortenson Company, will be built at the corner of 4th Street SW and 2nd Avenue SW.
"The DMC vision for Discovery Square is coming to life," says Lisa Clarke, executive director of the Destination Medical Center. "This vibrant life sciences hub will generate tremendous economic impact for the city, region, and state over the next twenty-plus years."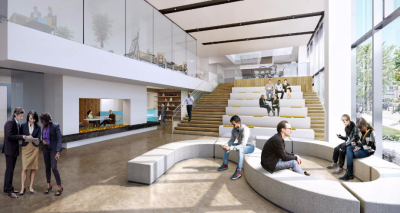 Soon, Discovery Square will offer space where science and business come together to transform medical innovations into improved consumer health care experience and delivery. The occupants of the modern, inviting spaces in Discovery Square will epitomize "science on display" as they collaborate to accelerate research, improve delivery, and advance patient care.
One of many new innovative spaces anticipated for Discovery Square, a groundbreaking will be held later this year, and the building is expected to be complete and ready for occupancy in 2019.
Keep up to speed on developments in Discovery Square and other DMC sub-districts by subscribing to the DMC e-newsletter.