When you utter the words "40 below" in Minnesota, minds tend to stray toward cold winter nights and non-functional cars. But, as development and progress in and around the DMC District increase, Rochester's newest young professionals group is changing that perception.
Building the next generation of leaders
While workforce needs for the community are growing across all industries, development related to DMC is driving an even greater demand for talent in the building industry.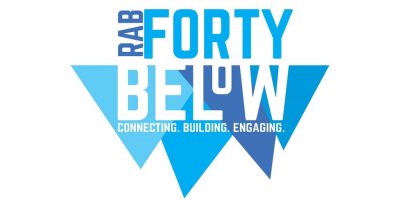 Enter 40 Below, an initiative of the Rochester Area Builders (RAB) committed to developing strong, lasting relationships for up-and-comers in the regional building community.
The group was formed on the heels of RAB's Home Show in February, after which executive director John Eischen recognized the need to better engage the future leaders of the building industry. "These will be our community leaders, board members, developers, and investors for years to come," Eischen says. "We need to ensure they have a voice now and in the future."
Eischen reached out to Samantha Rossi, an active member of RAB's marketing committee, to lead the charge. Rossi says 40 Below is about connectedness. "We need to make sure people of all ages are feeling empowered to be an active part of the community and not walking away from it to pursue other opportunities," she says. "We have great talent right here in Rochester and need to make sure we keep it here."
At present, 40 Below consists of a 13-member task force. The group is charged by the RAB board of directors to grow its membership to 50 by the close of 2017.
"The enthusiasm and values of 40 Below are infectious," Eischen says. He encourages anyone interested in becoming a member of 40 Below to register for the group's kick-off event that will be held on June 16 from 4:30-7:30 p.m. at Half Barrel in downtown Rochester.
Lisa Clarke, executive director of Destination Medical Center's Economic Development Agency, agrees. "Initiatives like 40 Below are exactly what we need to build a successful future for Rochester," says  Clarke, "especially as we explore how to best attract, cultivate, and retain talent to fulfill our growing workforce needs."
Community engagement and compassion
The need to engage the next generation of industry professionals is not new, but with the mounting workforce shortage and rapid growth taking place in Rochester, it is more imperative than ever.
And this group of millennials is not shying away from the opportunity to take the issue into their own hands. Literally.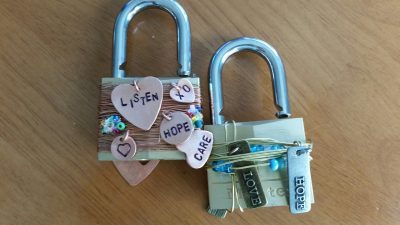 40 Below is partnering with Catholic Charities of Winona for their first project called 'Locks of Compassion,' Rossi says. The project will signify unity throughout our community as locks decorated with signs, symbols, and words expressing compassion are prominently displayed in the Peace Plaza, beginning on June 20 at a 12 p.m. opening ceremony.
The project will not only create a sense of unity in the Heart of the City and throughout the entire Rochester community, it will also help generate the funding needed to keep the refugee program operational. Participants can purchase a lock decoration package for $10, Rossi explains. And while proceeds will go directly to assist the refugee children supported by Catholic Charities, the project will further position America's City for Health as a caring, compassionate place for all who live, work, and visit.
"Your lock will inspire others to join this Journey of Compassion in Rochester and around the world," says Rochester Mayor Ardell Brede. "What a beautiful way to express love and support for a refugee child."
Click here to learn more about growth and development in the DMC District.