Destination Medical Center Economic Development Agency and the City of Rochester celebrated the culmination of over two years of work with the publication of the Community Co-Design Toolkit. It is a booklet of tools and tactics for "equitable community engagement and action".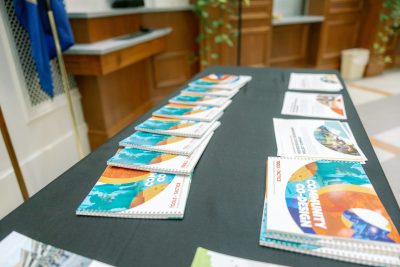 "This is a celebration of an approach that has been used to help create new places and programs, answer particularly difficult questions, and open up opportunities for many community members to participate in public decision-making processes," said DMC Executive Director Patrick Seeb.
Ten local community co-design pilots have been completed over the last two years to help guide local projects. One of those pilots led to Rochester winning a $1 million grant as a 2021 Global Mayor's Challenge Champion City. This project created a set of programs to address the challenges encountered by workplaces and members of the BIPOC community in the construction industry. It combined the experiences of industry, educators, and the experiences of BIPOC women to develop ideas to increase the chance of successful and meaningful employment.
Mayor Kim Norton added, "One of the reasons we were selected for this award was the use of the co-design process and forming solutions in collaboration with the community to increase their likelihood of success."
Other co-design pilots include:
Discovery Walk
Channel One Food Bank
Greater Rochester Advocates for Universities & Colleges (GRAUC) Healthcare Simulation Center
6th Street Bridge
Riverfront Reimagined
Link BRT Station Design
Senior Housing (with Rochester Area Foundation)
BIPOC Home Ownership (with Rochester Area Foundation)
Rochester Public Schools Students Belonging
What is Community Co-Design
Community Co-Design is an approach to encourage, compensate, and prioritize the inclusion of diverse populations throughout the design and development process. Community Co-Design has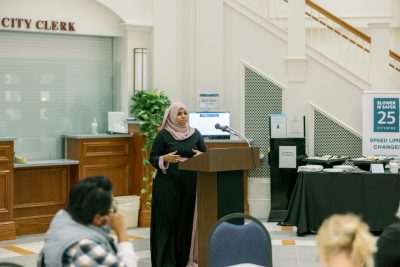 become a valued and effective community-centric approach to developing healthy and equitable projects, policies, and practices in the Rochester region.
This process was developed as an alternative to traditional engagement practices that limited participation and focused on short-term relationships. Co-design seeks to focus on challenges and the people impacted by them by prioritizing lived experiences and investing in long-term relationships, trust building, and networking.
The Community Co-Design Toolkit was authored by Jess Roberts (Culture of Health, LLC & University of Minnesota), Kevin Bright (DMC EDA & City of Rochester), and Wafa Elkhalifa (DMC EDA).
For more Co-Design information and resources, please contact DMC Equitable Development Coordinator Wafa Elkhalifa.