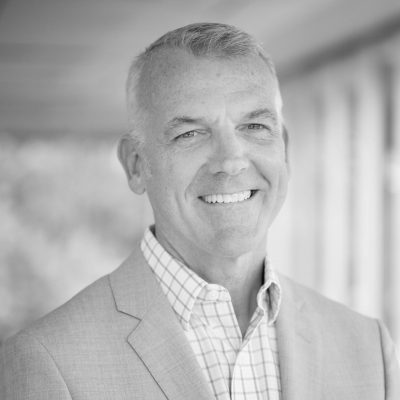 The Rochester Art Center (RAC) is an essential community asset and the local hub for culture, innovation, and creativity driven through contemporary art.
We sat down with Executive Director Brian Austin, who has been in his role since January 2018, to learn more about his priorities for the organization and why he thinks the Destination Medical Center (DMC) initiative will encourage more collaborations for the community.
DMC: What path brought you to your current position with the Rochester Art Center?
Austin: I'm trained as a sociologist with an emphasis on cultural studies and have worked in academic, corporate, and freelance consultancy roles across my career. I've been a board member at RAC since 2015 and assumed the interim director role at the beginning of this year.
DMC: What are some of the top priorities for the organization in the coming year?
Austin: Furthering our development with a sustainable funding model remains a top priority for us, as it does for almost all non-profit organizations. Getting to that point requires a good understanding of what strengths an organization holds, where opportunities might exist, and how to navigate the mix of calculated innovation that moves forward while creating grounded trust.
DMC: What do you feel sets Rochester apart from other cities?
Austin: "Focus" came to mind first! Rochester has always struck me as a place that has known who it is through this mix of Minnesota work ethic and concerned care for the community. The exciting opportunity ahead is how will those values come to play as we unfold into the future.
DMC: Why is the Destination Medical Center initiative so important to the future of Rochester?
Austin: The "D" of "Destination" in DMC carries such a strong intent. It speaks to this idea of a journey towards a shared goal that can spur positive, collaborative action. With a tradition of hard-working, focused, concerned care, DMC can be more than an economic driver; it can be a cultural marker.
DMC: What advice would you give to someone thinking about building a life, starting a career, and raising a family in America's City for Health?
Austin: Being "healthy" is as much a social and cultural idea as it is a physical state, so I'd encourage new arrivals to invest and participate in Rochester's rapidly developing cultural and social scene. Grassroots organizations using entrepreneurial approaches and new media tools are proliferating across the city, so it's a fantastic time to simply jump in, introduce yourself, and be welcomed into developing the kind of city we all want to call our home.