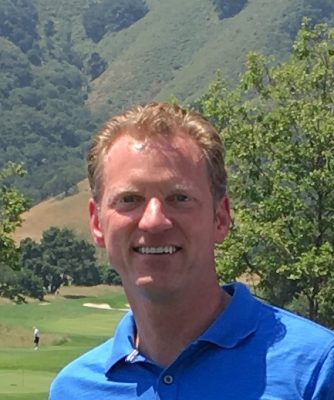 Steve Rymer was hired as Rochester's fourth City Administrator just over four months ago. Rymer was chosen from a pool of 23 applicants, taking on the role held for nearly four decades by Stevan Kvenvold, who recently retired. Rymer sat down with DMC to share his thoughts about his experience in America's City for Health so far and provided a glimpse at what he sees for Rochester in the future.
1. What path brought you to your current position with the City of Rochester?
I started my career in local government by working many part-time, recreation jobs. This piqued my interest in pursuing a full-time career and decided to attend the University of Minnesota for my undergraduate degree and then Hamline University where I obtained my Masters of Public Administration degree. Prior to becoming Rochester's City Administrator, I worked 10 years for the City of New Brighton, MN and 11 years for the City of Morgan Hill, CA. Starting in February 2013, I served the City Council, professional team, and community as Morgan Hill's City Manager.
2. What are some of your top priorities in your position for 2018?
Continuing to get to know the Rochester community and my teammates
Proactively engaging the community on potential policies, programs, and projects
Hiring many key leadership positions, including the City's first Communications & Engagement Manager
Working collaboratively with many public, private, and non-profit partners to address our affordable/workforce housing issue and invest in our existing public infrastructure (streets, parks, library, public safety facilities, etc.), among others
Strategically planning for our future
Fostering a welcoming and inclusive community
Advancing the vision of the DMC
3. What sets Rochester apart from other cities of its size?
Rochester is a fantastic, vibrant community that is extremely proud of its history. Its community spirit is evident in every discussion I have, be it with an individual or a group of people.
4. Why is the Destination Medical Center initiative so important to the future of Rochester?
As the world's Destination Medical Center, we collectively have the opportunity to demonstrate how the public, private, and non-profit sectors can all work together, with a common vision for the benefit of the entire Rochester community, Olmsted County, neighboring cities, and the southeast region. This one-of-a-kind initiative is about building community and developing jobs. It is important that the DMC vision is understood by our community and others to ensure we maximize the positive impacts and ensure Rochester's future is even brighter than today.
5. What advice would you give to someone thinking about building a life, starting a career, and/or raising a family in America's City for Health?
Rochester is a great community. Embrace all that it has to offer, be actively involved, and find ways to make it even better!